The year 2022 brought us some particularly funky-sounding beauty trends. But despite my visceral aversion to the name "moisture sandwich," the concept itself is solid. With a rebrand (literally any other name), the method should live on in the New Year (and has been around forever anyway), but not every BeautyTok trend should stick around.
To get a sense of the good, the bad, and the too weird to worry about, I tapped a stable of beauty experts for their end-of-the-year takes on 2022 skincare, makeup, and hair trends.
Feature image of Carrie Barber by Teal Thomsen.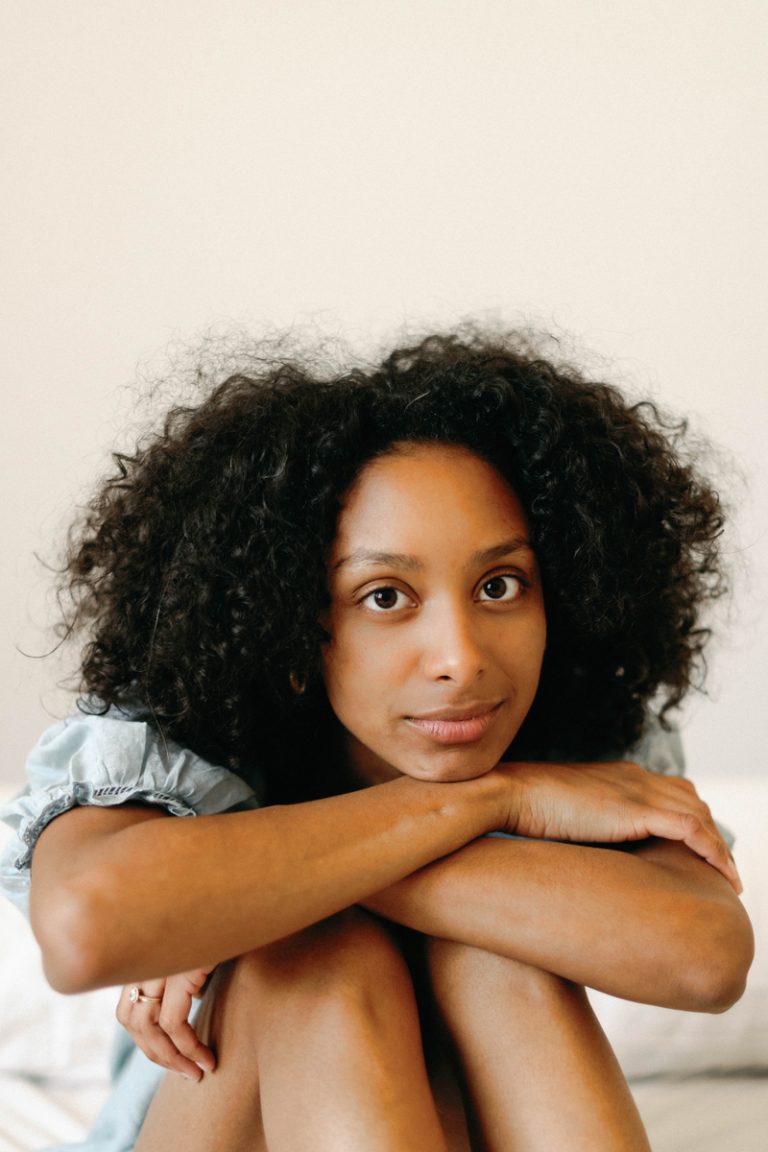 The Most Loved Beauty Trends of 2022
Skincare Trends
Skin Cycling
I love that we are talking more about skin cycling. It has been around for many years, but the catchy name and TikTok endorsement have put it at the forefront of beauty trends, and it is actually good for your skin. Remember this: treatment steps like AHAs, BHA, and retinol activate your skin and make it work. Just like if you pull a muscle and need to skip working out, sometimes your skin is not up for the task, and you need to let it rest. Asking it to do more will only lead to irritation and unwanted results. Learn to know when your skin is ready for a workout and when it's not. — Dr. Heather D. Rogers, Founder and CEO of Doctor Rogers Skin Care
Moisturizing Ingredients
I have been loving how popular ceramides and niacinamides have been this year. I think they are great ingredients to have in your arsenal, especially if your skin tends to be sensitive. — Joanna Vargas, Celebrity Facialist, Founder of Joanna Vargas Salons and Skincare
Slugging
Is it necessary for everyone or all the time? Absolutely not, but for those with super dry or inflamed skin, applying a thicker occlusive on the skin really helps to speed up healing and prevent water loss. — LA-Based Esthetician, Matthew Miller
Subtle Lip Filler
I'm also excited about the movement toward beautiful subtle lip filler and the move away from big formless sausage lips. It's all about finding someone with a light hand and understanding the underlying anatomy of the lips who can select the right injectable for you. — Dr. Heather D. Rogers, Founder and CEO of Doctor Rogers Skin Care
More Love for Natural-Looking Lips
I am loving the shift from the Kylie Jenner lip to "your lips but better" lips. I am happy that patients are no longer asking to be overfilled. The new lip fillers and injection techniques that have emerged onto the scene yield much more natural, soft, and defined lips. — SkinSpirit Aesthetic Nurse Practitioner Hillary Mills
Tried-and-True (and Googled)
Of the most googled beauty ingredients in 2022, I am happy that HA, hyaluronic acid, and vitamin A/retinols were also a top trend. — Dr. Shirley Madhère, MD, New York-based holistic plastic surgeon and Founder of Holistic Plastic Surgery and Jet Set Beauty RX
A Big Year for Daily SPF
The movement toward the daily application of sunscreen made huge progress this year. Everyone is talking about what an essential step it is against the onslaught of aging, and they are right! 90% of aging comes from the sun, so why not stop that from happening in the first place? — Dr. Heather D. Rogers, Founder and CEO of Doctor Rogers Skin Care
PRP as a Filler Alternative
PRP, or Platelet Rich Plasma, is a great alternative to filler and is also great to combine with skin treatments. It entails drawing blood, spinning it in a centrifuge to separate its components, and then injected into the skin or used on top of the skin using a plethora of modalities. These procedures help improve the formation of collagen and elastin and are full of important growth factors, which give your skin an amazing boost. — Salt Lake City-Based SkinSpirit Aesthetic Nurse Practitioner Mindy Simpson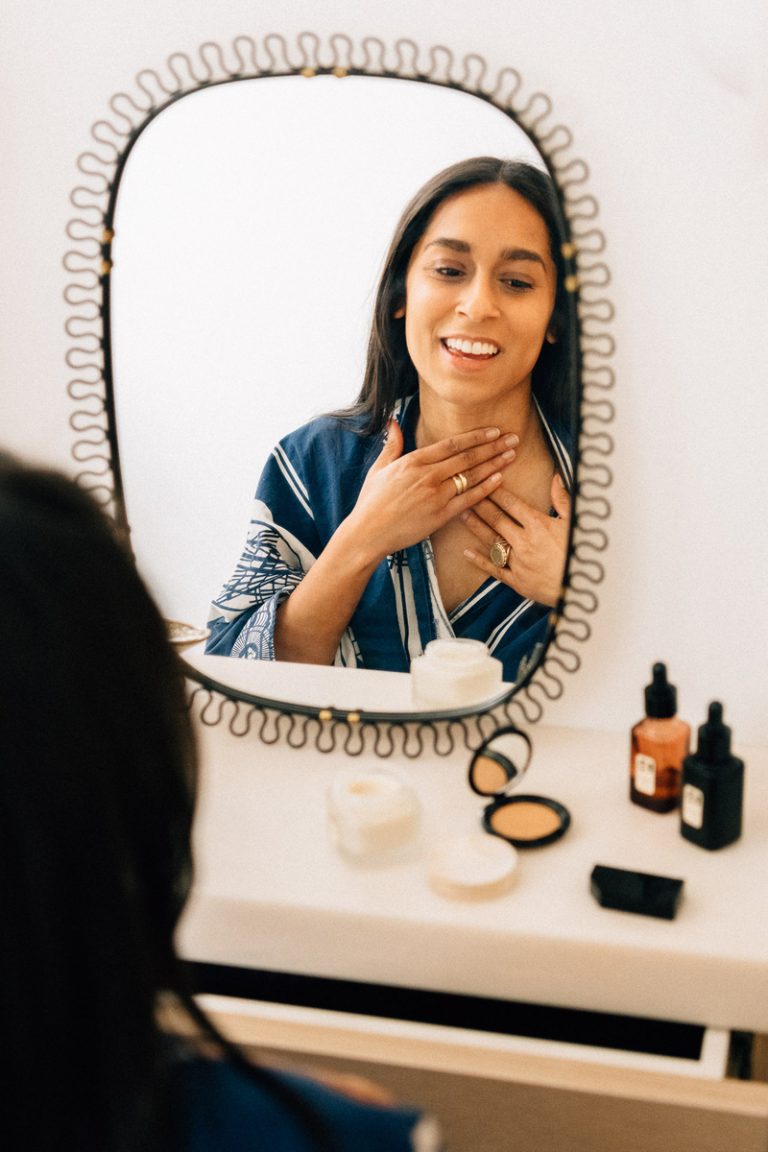 Makeup Trends
Graphic Liner
And glitter! I've been known to wear both to workouts and soccer practices. — Casey Georgeson, Founder and CEO of Saint Jane Beauty
Scent Nostalgia
Nostalgic fragrances like Vanilla also had a moment, which I love because it reminds me of sweeter times. — Rosie Jane Johnston, Founder of By/Rosie Jane
Hair Trends
"Expensive Brunette"
Hailey Bieber really inspired so many people to go darker with their hair color, going the Expensive Brunette route which felt so modern and fresh. — Jason Lee, Hairstylist, Colorist, and Founder of Mela & Kera
The "Skinification" of Hair
It's been my philosophy as a hairstylist throughout my career. There's unfortunately been a significant increase in the amount of hair breakage and premature hair loss, but the consumer has become increasingly educated and aware of the ingredients in their hair care. Many of our new customers have turned to Iles Formula as it's made using raw, sustainably sourced ingredients, often found in skincare. — Wendy Iles, Celebrity Hairstylist and Founder of Iles Formula
Layers
I loved seeing layers make a strong return with shags and 'mullet-silhouettes' in all hair textures signaling the return of the 'haircut' which had gone silent for so many years. We haven't been this adventurous with haircuts since the 90s. — Jason Lee, Hairstylist, Colorist, and Founder of Mela & Kera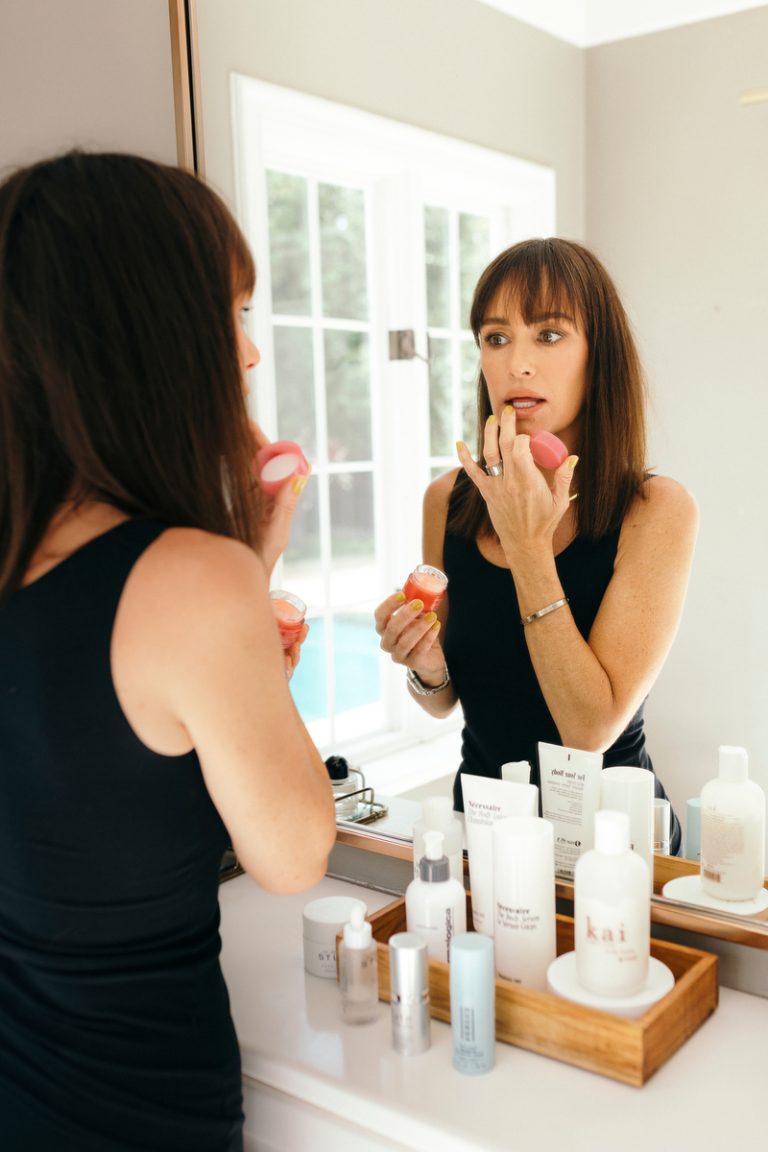 The Most Baffling Beauty Trends of 2022
Skincare Trends
DIY Skincare
Anything you see on TikTok that uses household or other beauty products that are not intentionally formulated for skin—like using deodorant as a primer, using glue to remove blackheads, using toothpaste to treat zits, or using hairspray to set makeup. Household items are not recommended for skin care because they are not manufactured for that purpose.
When you DIY your skin care, you open yourself up to allergic reactions and rebound effects that exacerbate the issue you are trying to address. Toothpaste will strip your skin, the glue will destroy its barrier, salt and sugar scrubs will create microtears, and hairspray or coconut oil will lead to congestion and breakouts.
I urge everyone to stop taking skin care advice from people with no skin or health background. You wouldn't ask a person without children for parenting advice; why would you trust a random person regarding your health? — Medical esthetician Candace Marino, aka The LA Facialist
More DIY Skincare…
Let's get rid of home remedy skincare. One huge trend has been Aspirin for acne—people are taking Aspirin at home, crushing them up, and placing the powder/paste on their blemishes. If you were to talk to a dermatologist about this trend, they would jump at the chance to tell you that is not helpful and can actually harm or damage the skin. Consider meeting with a professional skincare expert for science-backed treatment options for acne! — Salt Lake City-based SkinSpirit Aesthetic Nurse Practitioner Mindy Simpson
Pore Vacuuming
Although this viral trend has proven to be oddly satisfying to some, at-home pore vacuuming devices are not necessarily effective and can actually do more harm than good. They can damage the outermost layer leaving skin inflamed and dehydrated. You might even break out more as a result! Instead, opt for a well-balanced chemical exfoliant that also contains anti-inflammatory ingredients, such as the Tête-À-Tête PhytoPeel Resurfacing Mask and PhytoTrilology Booster. — Kira Vidergauz and Dr. Sharon Hirschowitz, co-founders of Tête-À-Tête
Snail Mucin
It's not that snail mucin is bad for the skin, it just seems super gimmicky. Especially when you have humectants like glycerin that are just as good—and without possibly stressing out an animal for the ingredient. — LA-Based Esthetician, Matthew Miller
The "Tinkle" Razor
AKA at-home dermaplaning. Please leave that to the professionals. I've seen too many people bruise, cut, and even give themselves infections! — Kasey Boone, Los Angeles esthetician and founder of Glow Skincare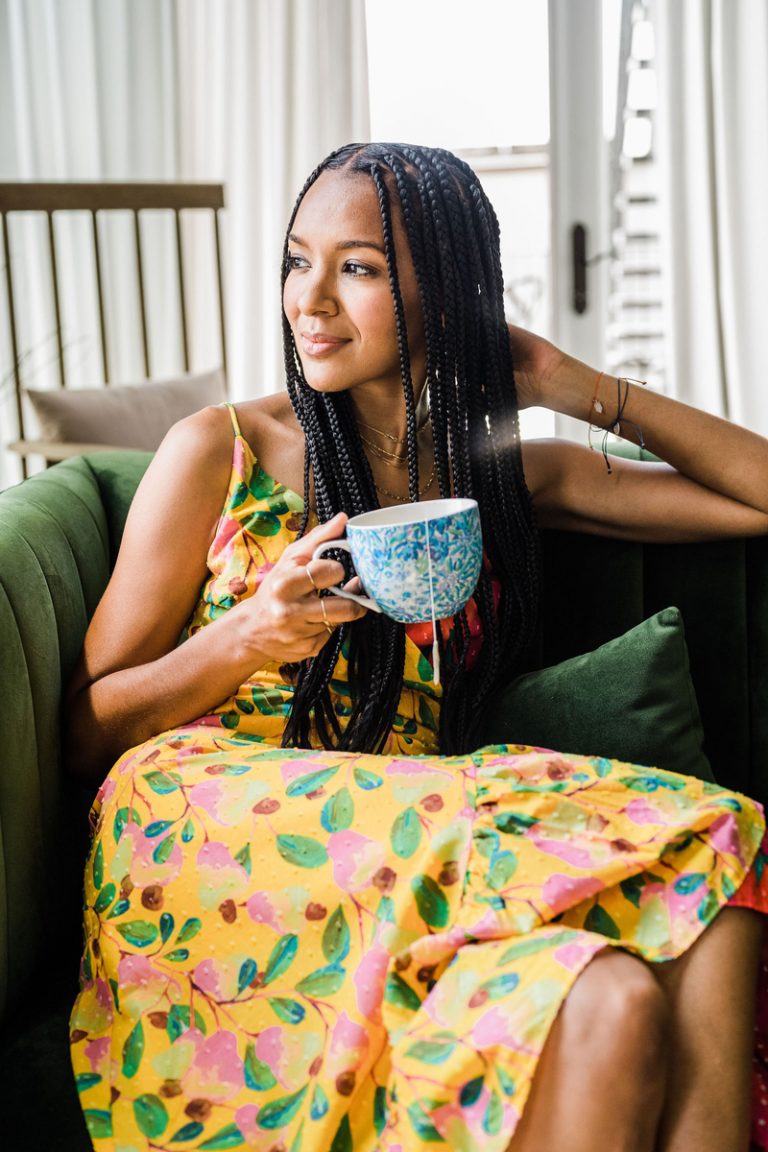 Makeup Trends
Caterpillar Eyelashes
Enough said. — Rea Ann Silva, Creator and CEO of Beautyblender
Fox Brows
I am not a fan personally of the "fox brow" lift à la Bella Hadid. I feel it looks tight, pulled, and very unnatural. For clients who are looking for a lift, I prefer using Botox for a subtle improvement. — SkinSpirit Aesthetic Nurse Practitioner Hillary Mills
Unnecessary Merch
It felt like every beauty brand launched some kind of limited edition merch this year… hopefully in 2023, more brands will start thinking about the environmental impact of unneeded merch. — Rosie Jane Johnston, founder of By/Rosie Jane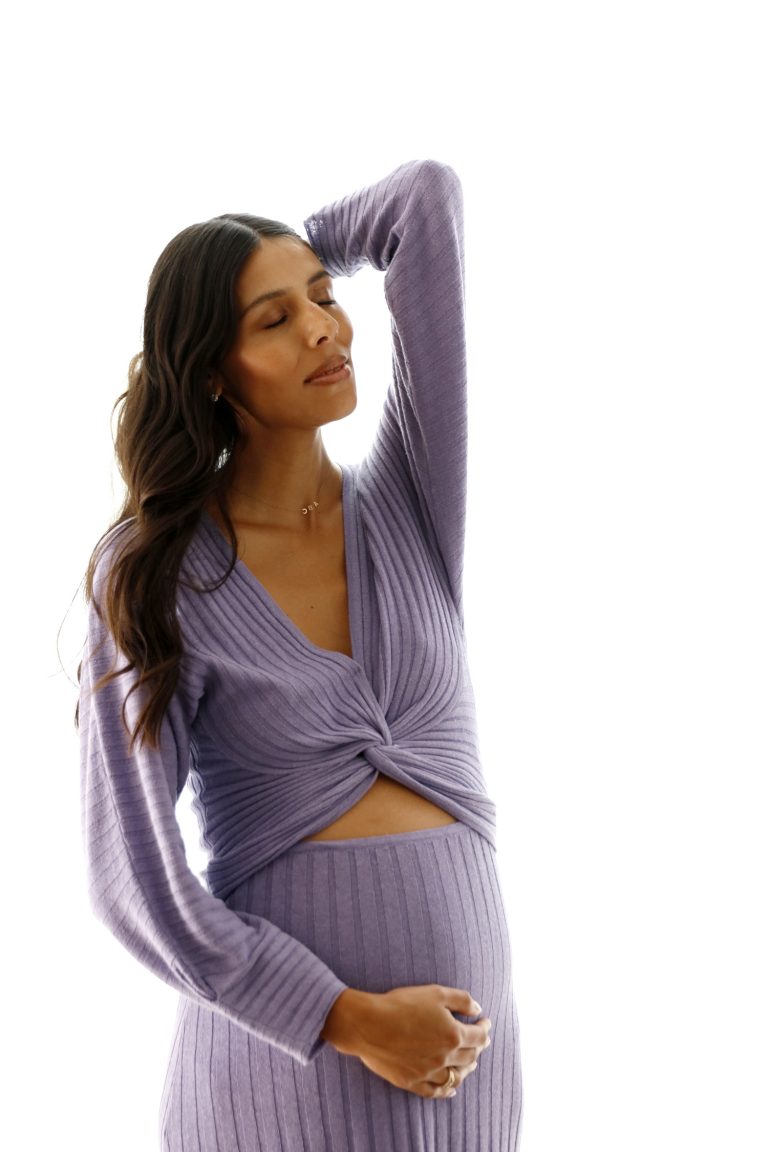 Hair Trends
The "Wolf Cut"
My 11-year-old daughter asked for one, and I realized I still have PTSD from when my Mom gave me bangs in the 5th grade. Oh, and brow lamination… I can't get on board. — Casey Georgeson, Founder and CEO of Saint Jane Beauty
The "Octopus Cut"
I never really got into the term "Octopus haircut." I'm all for a 90s influence but this trend is one that I'm okay to let go of. I just feel like shags and mullets are strong iconic silhouettes that are definitive throwbacks and were haircuts that became legendary. The Octopus haircut just doesn't hold up in comparison. — Jason Lee, Hairstylist, Colorist, and Founder of Mela & Kera
Baby Bangs
I mean, I wish I could pull bangs off in general, but I feel like it is very few that can rock a baby bang and make it look awesome. I'm hoping that regular, face-framing bangs come back. — Salt Lake City-based SkinSpirit Aesthetic Nurse Practitioner Mindy Simpson
Strawberry Blonde
Strawberry copper tones have had their moment as we head into rich mocha brown earth tones. — Trace Henningsen, Celebrity Hairstylist and Leonor Greyl Ambassador
Bleached Brows
Having a background in makeup, I love a strong brow. Brows frame the face and without them, things can look off. Also, it just scares me to mess with the brows. Once injured, brows don't easily grow back. All of us who overplucked in high school probably know this. Bleaching and unnecessarily damaging those precious brows need to go. — Salt Lake City-Based SkinSpirit Aesthetic Nurse Practitioner Mindy Simpson
Vivid Tones
I'm so over block color and contrasting vivid tones. For clients who aren't willing to do the maintenance and upkeep, the hair is more prone to damage, breakage, and dulling. Wearing this type of hair color technique, as it was seen on young popstars this year, really detracts from someone's natural beauty and it's super expensive to create, let alone refresh. My goal is always to enhance and accentuate the quality and shine of everyone's locks, and these looks can turn into a total disaster. — Min Kim, L'Oréal Professionnel Global Ambassador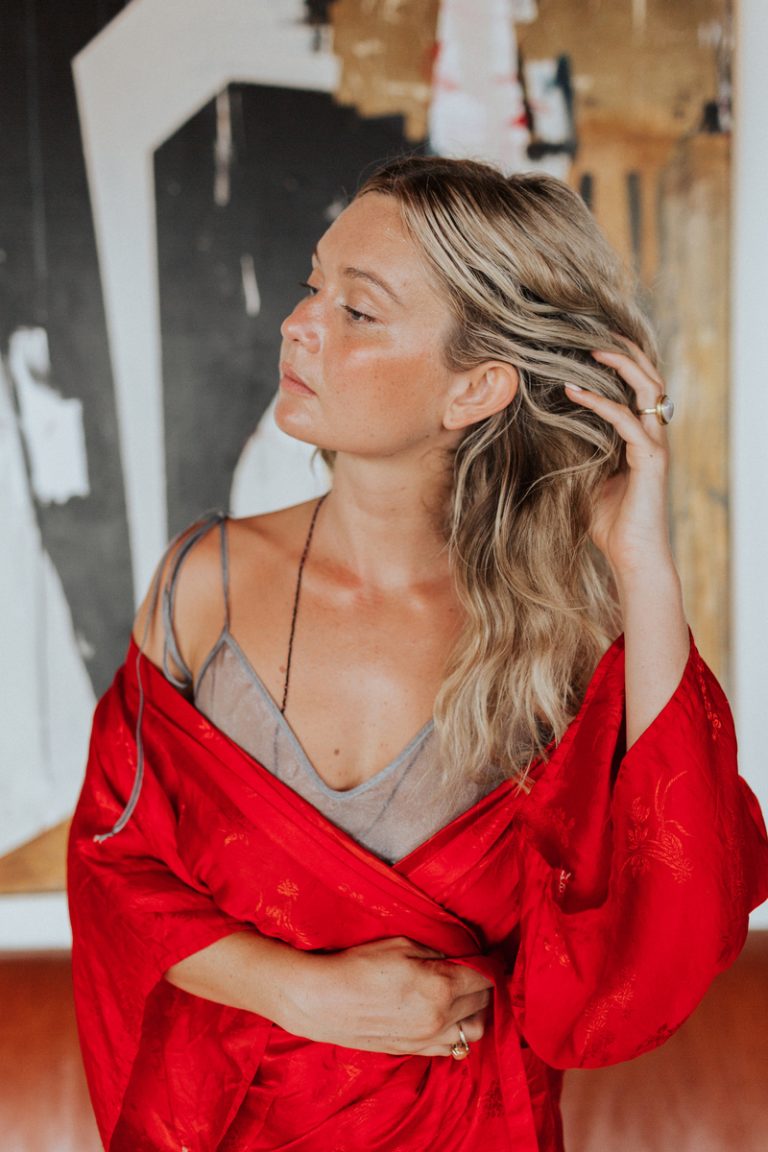 The 2022 Beauty Trends to Stick With Into 2023
Skincare Trends
Slugging
I think slugging will remain, but I recommend an elevated slugging experience using skin care products with good ingredients for maximum impact on the skin. The Vaseline has got to go! I recommend a balm packed with anti-inflammatory ingredients, antioxidants, and vitamins like Furtuna Skin's Replenishing Balm, which has potent medicinal plants that calm, soothe, protect the skin, and aid in healing. — Medical esthetician Candace Marino, aka The LA Facialist
Glass Skin
Glass skin is a result of a balanced skincare routine. I personally will always choose a dewy look over matte. — LA-Based Esthetician, Matthew Miller
Ageless Beauty
I think in 2023 we will see more beauty brands embracing authenticity by celebrating real people in marketing campaigns that include Gen X. I think trends like ageless beauty and Botox-free beauty will have a big moment in the New Year. — Rosie Jane Johnston, Founder of By/Rosie Jane
Facial Bars
The trend of sustainability and mindful packaging will continue to bring cleansing bars to the forefront as the modern version of the traditional bar serves some great ingredients without the waste. — Joanna Vargas, Celebrity Facialist, Founder of Joanna Vargas Salons and Skincare
An Inside/Out Glow
The inside/outside connection between skin health and gut health will also continue to be important in how we look after ourselves this year. Our gut microbiome continues to be crucial as it rules over our immunity, sensitivity, and general wellness. We will see more supplements and probiotic smoothies in the new year. — Joanna Vargas, Celebrity Facialist, Founder of Joanna Vargas Salons and Skincare
Fight the Filter
I believe that there is a time and a place for plastic surgery, but the societal standards we have developed for women's bodies have become increasingly more unnatural and impossible for the average woman to attain. I love seeing women speak up about these issues and promote healthy realistic body imagery in advertising across the industry and think this is a welcome change that is here to stay! — SkinSpirit Aesthetic Nurse Practitioner Hillary Mills
Bakuchiol
It's such a unique ingredient in that it has a similar gene expression to retinol. It performs by reducing the appearance of fine lines and wrinkles and evens skin tone without the unpleasant side effects you so often see with retinol, like redness, flaking, and irritation. — Kira Vidergauz and Dr. Sharon Hirschowitz, Co-Founders of Tête-À-Tête
Gua Sha
For the face and body. These holistic and ancient practices have been around for thousands of years for a reason. — Kasey Boone, Los Angeles Esthetician and Founder of Glow Skincare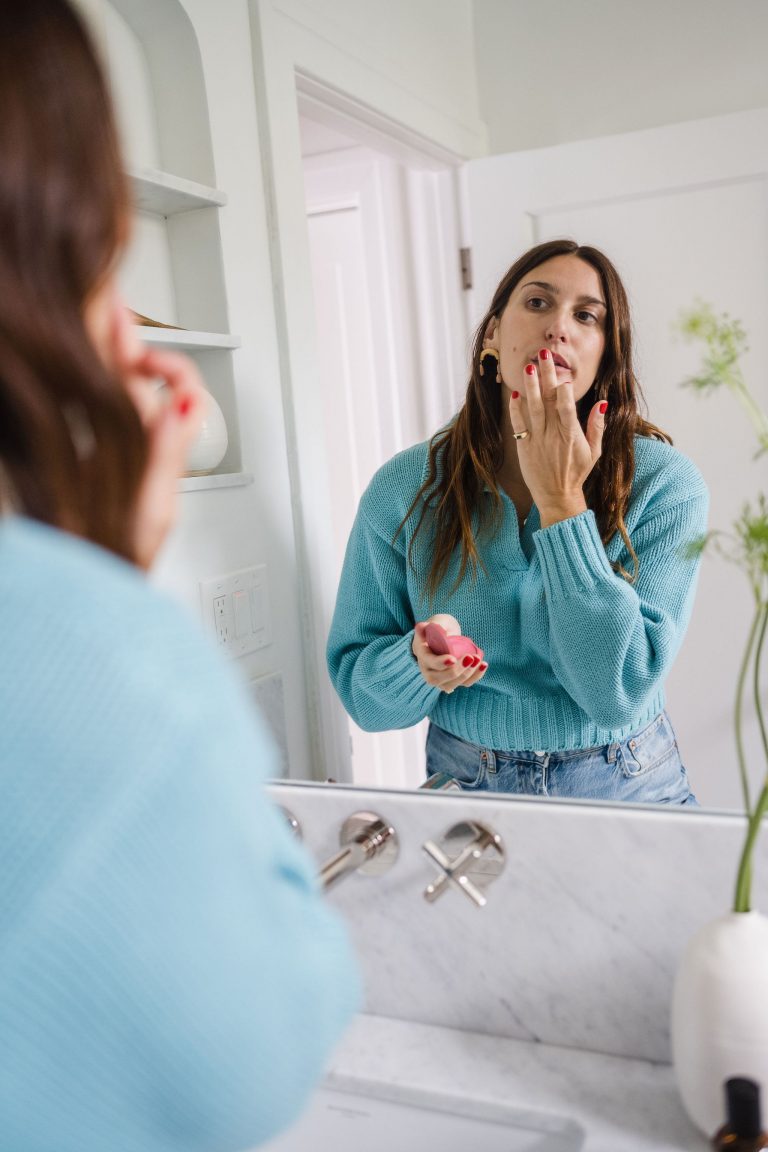 Makeup Trends
Elevated Natural Makeup
I think the super natural Glossier look is a little tired and people are looking to get more creative with their makeup. So a lip oil, but with a heavy lipliner. Matte eyeshadow but with a thick cat eye. Soft and pretty but with an edge. — Cyndi Ramirez Fulton, CEO and Founder of Chillhouse
Lip Oils
People are obsessed with them for good reason. They're nourishing and hydrating, and if formulated right, they drench your lips in omegas, vitamins, and antioxidants. — Casey Georgeson, Founder and CEO of Saint Jane Beauty
Radiance
Radiance is no longer seasonal. It's important to have a healthy glow all year round. — Rea Ann Silva, Creator and CEO of Beautyblender
90s Monochrome Makeup Looks
I don't see this trend going away anytime soon. This slightly grungy, slightly classy trend looks good on pretty much everyone and is easy to do for those that are not makeup-inclined. Take a deep brown from the eye down the contour and to the lips for a stunning look on top of your already glowy skin. — Salt Lake City-based SkinSpirit Aesthetic Nurse Practitioner Mindy Simpson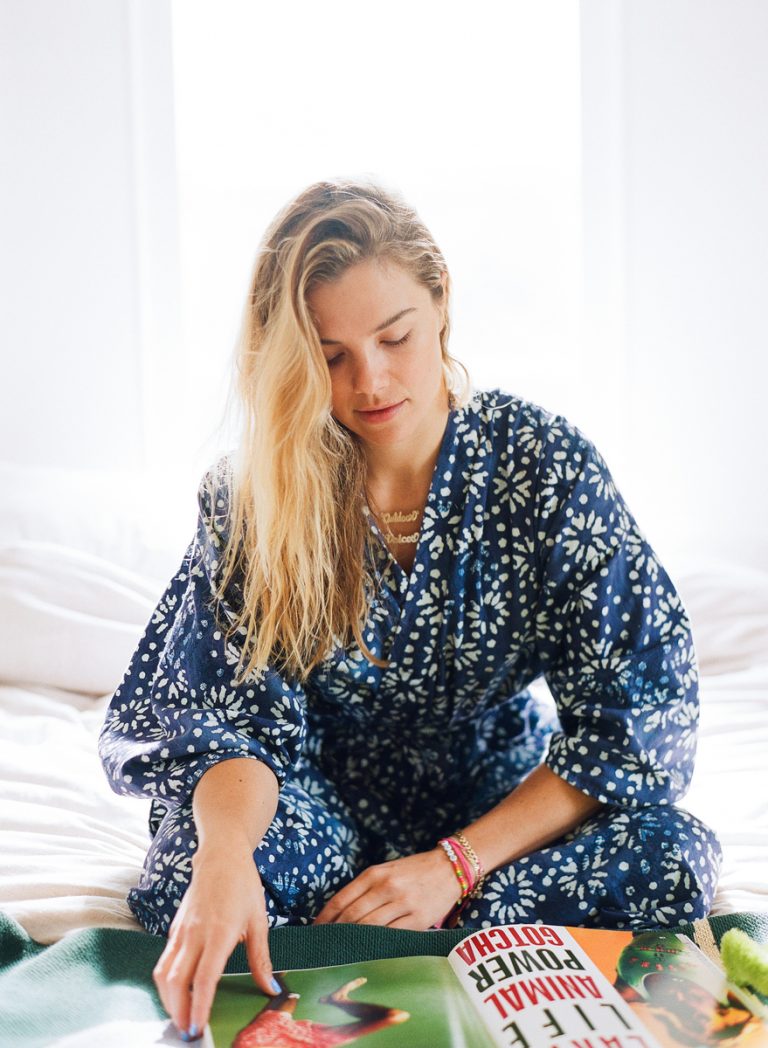 Hair Trends
The Side Part
I'm personally excited to see the side part make a comeback in the hair category since that's been my style since the 7th grade. — Casey Georgeson, Founder and CEO of Saint Jane Beauty
Big, Bouncy Hair
I think butterfly hair, bouncy blowouts, and #healthyhair will stick. It's about color, styles, and cuts that promote nourished, well-looked-after hair. Hair growth serums and ingestible will continue to remain an important part of our haircare routine in an effort to get the biggest and best blowout of the year. — Tara Simich, Founder and CEO of Mermade Hair
Big Blowouts, With a Modern Twist
The new version of the big blowout is based on nurtured hair—softer and more voluminous without any stiffness. Most traditional styling products result in sticky and stiff hair, which is not what this look is about. Nurtured hair is the way forward. — Wendy Iles, Celebrity Hairstylist and Founder of Iles Formula
Scalp Health
This will always be the priority for our hair. We may follow trends, but healthy hair never goes out of style. — Trace Henningsen, Celebrity Hairstylist and Leonor Greyl Ambassador
Organic Hair
We can thank Gen Z for this cool progression where we will see hair being less put together and it will feel just very organic. Gone are the days of a shameful side part, now we are living in a Gen Z world where we get to be confident with our looks and inspiration for 2023 while keeping it minimal, cool and effortless. — Jason Lee, Hairstylist, Colorist, and Founder of Mela & Kera
Glowing Hair
Natural, muted, sun-mimicking, classic, shiny, moisturized hair is in forever. — Min Kim, L'Oréal Professionnel Global Ambassador