Who doesn't love a good DIY? Pinterest has long been my happy place, and I've always loved pouring over home design magazines. The beauty of a do-it-yourself approach is two-fold: there's the obvious aesthetic pleasure a completed project brings and the pride that comes with knowing it was a product of your own ingenuity and skill. But with home products taking the brunt of shipping delays, DIY spring decor is as essential as it is a fun exercise in creativity.
Tasked with scouring social media for the best DIY spring decor, I happily (excitedly!) jumped into my assignment. A simple spin around my favorite design sites and accounts brought up countless creative solutions to the out-of-my-price-range wishlist toppers. (A sigh for this mirrored nightstand.) And a dive into decor hashtags led me to new and inspiring projects that have all been added to my May bucket list.
From surprisingly simple, floral-inspired centerpieces to mantel accents to personalized wall art, this roundup is full of inspiration to help bring your own personal touch home. Let's get our hands dirty—and dive in.
Featured image of Brian and Jessie De Lowe's home by Michelle Nash.
12 DIY Spring Decor Projects to Spruce Up Your Space
The checkered trend isn't letting up. And good news: if you're not on board with spring's push toward bright prints and vibrant hues, this simple DIY offers a neutral approach. The supplies are nothing special—and you likely have them on hand if you've done a home decor project in the past. Oven-bake clay, an X-acto knife, and Clear topcoat sealant are probably the hardest to source items on the list. Luckily, we have the internet and fast shipping is a thing.
Looking to brighten up family photos or your favorite prints? This easy DIY is a clever way to update your frames without swapping in new ones. Or, you can purchase a few cheap frames and make them one-of-a-kind. Measuring, cutting, and gluing fabric to your frames is all that's asked of you. Consider it your excuse to invest in a jar of Mod Podge—you'll find countless reasons to use it after wrapping up this project.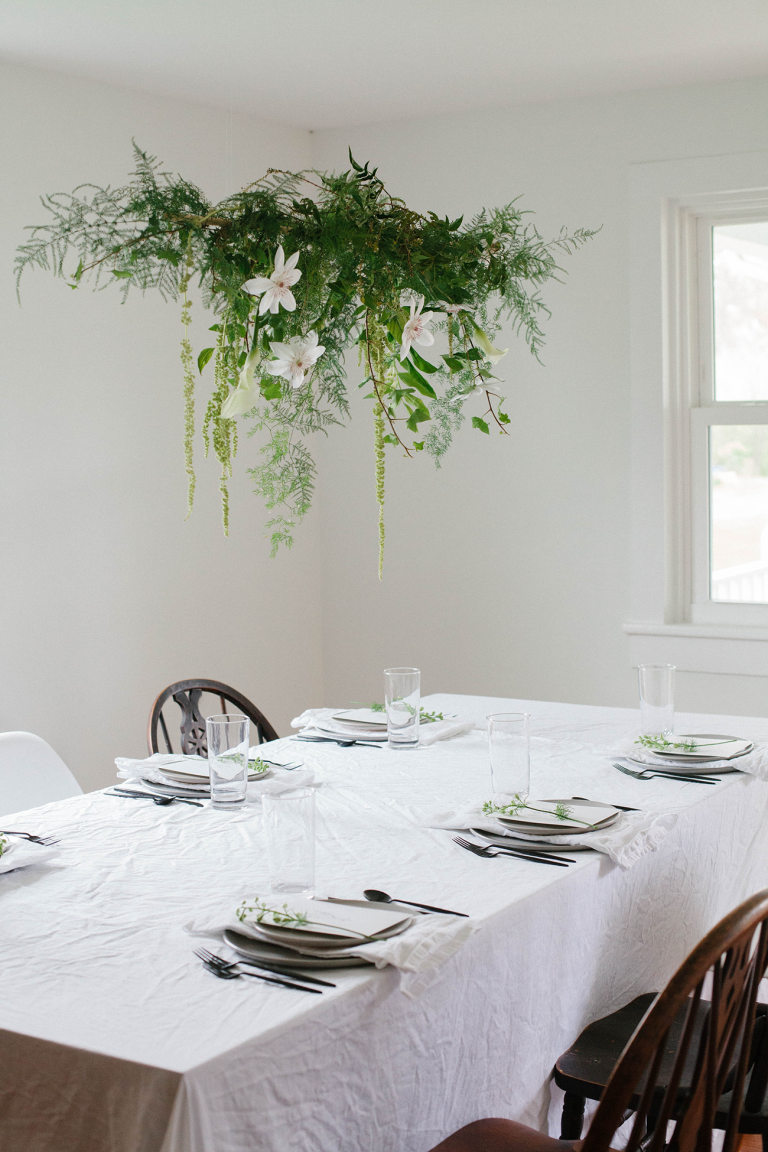 Because you'll be working with real plants in this project, I would save this DIY for when you're hosting a spring gathering. It's a simple, but special way to bring color and life to an otherwise minimalist table. Bonus: You don't have to be a floral designer to make it happen. To quote the project creator herself: "The only skill you really need is to know how to cut wire and then twist it around a dowel!" From there, you have the creative freedom to make it your own.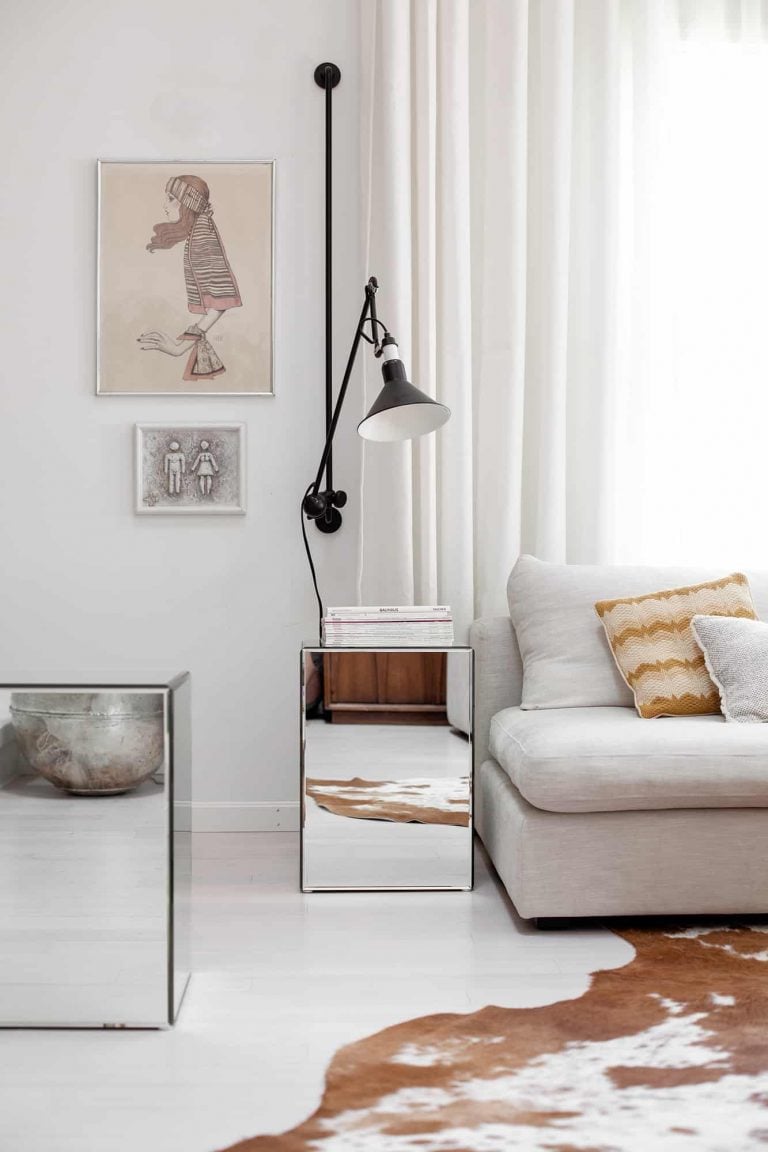 My solution to the mirrored side table mentioned above. Admittedly, this project requires a bit more elbow grease, effort, and power tools than the DIYs above. But trust me: you're up for the challenge. The step-by-step imagery and instructions are surprisingly easy to follow. And after you successfully use a power drill, you'll find there's nothing you can't do.
I've seen many a minimalist mirror advertised on Instagram, and while all look cute, I have reason to doubt the quality. Thankfully, with a small piece of plywood, a round mirror, and other easy-to-source tools, you can make one for yourself. Prop it up on your dressing table, desk, or nightstand as a beautiful and functional accessory.
Y'all, I am obsessed (ob-SESSED!) with this DIY spring decor project. The modern tray serves as a convenient catch-all for any surface that sees a lot of traffic (i.e., your nightstand, dresser, or bathroom counter). It's really just a matter of gluing and painting. Name an easier—or more stylish—organization solution for all the products we can't help but hoard.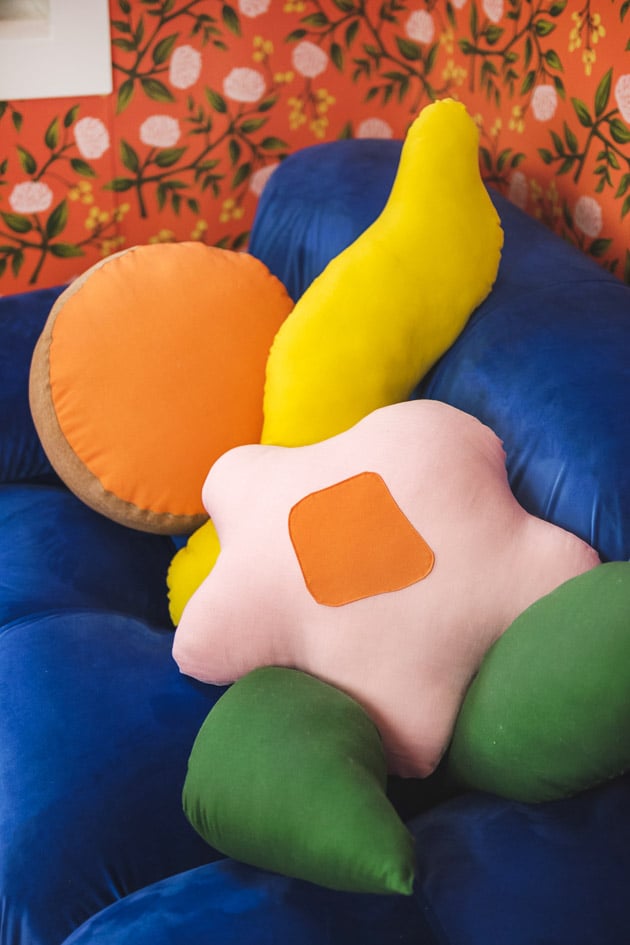 After years of convincing myself that today would be the day I would learn how to sew, I've finally done it. And thankfully, this skill helped me add a major pop of color to my living room. They say that swapping out your throw pillows is one of the fastest and most impactful ways to makeover a room. This project? All the proof you need.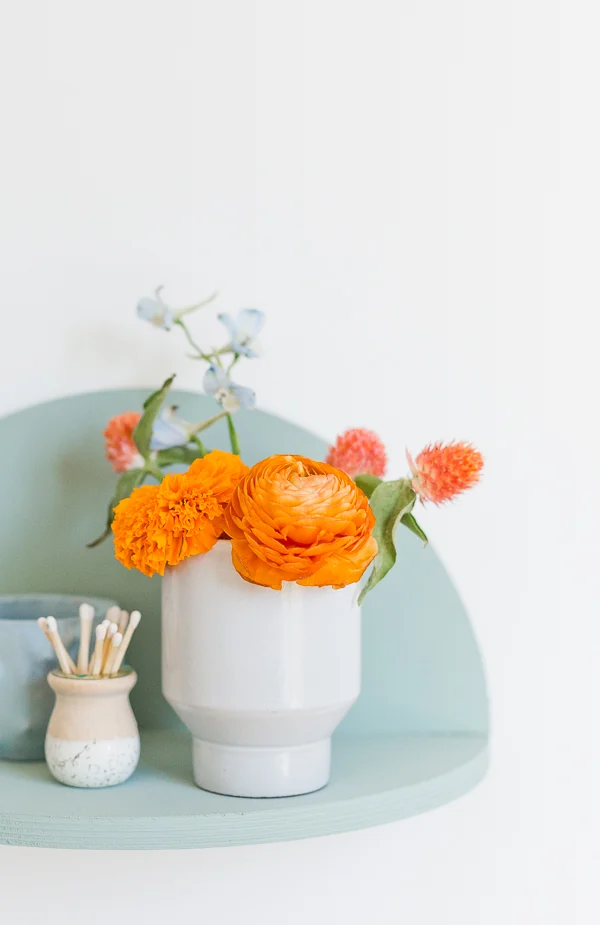 Living in an apartment, I've always been on the hunt for creative ways to make the most of my space. Of course, adding shelves is my top priority. These whimsical half circle shelves are an easy introduction to working with wood. They're a cute way to display simple bud vases or design a sweet vignette to add to an otherwise empty wall space.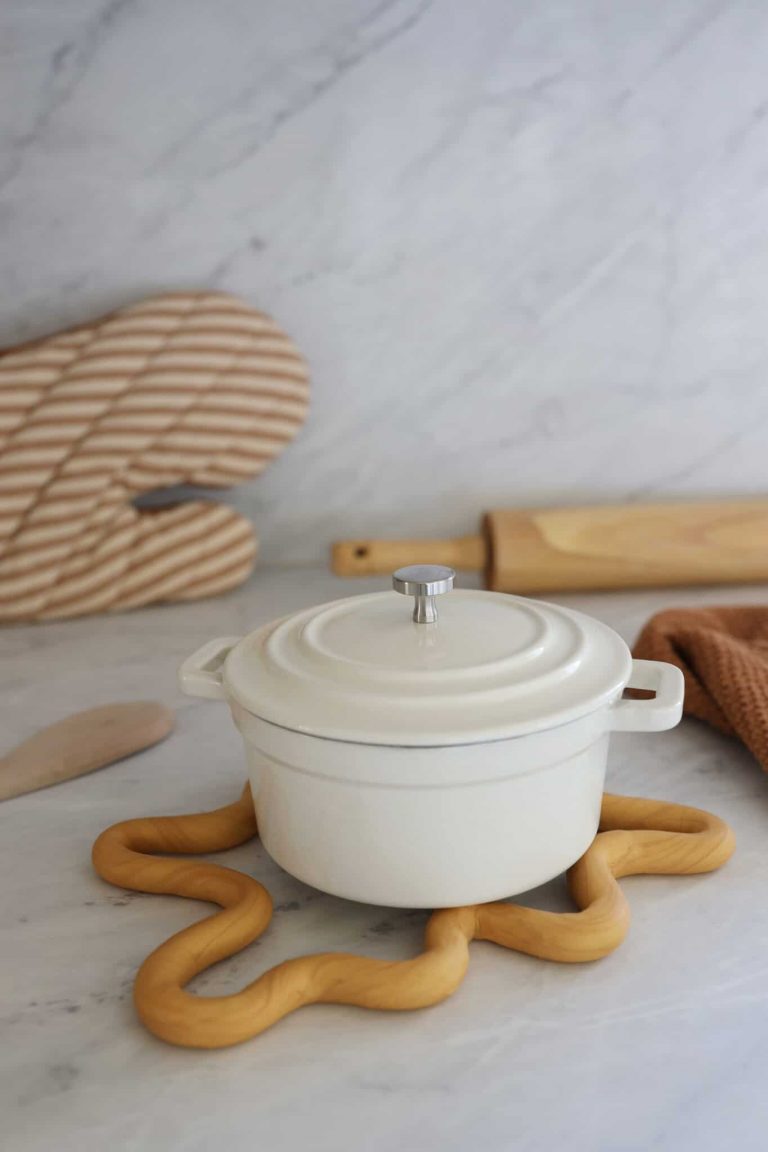 If you want a DIY spring decor project that calls for a list of supplies three items long, here it is. Oven-bake clay, parchment paper, and a baking sheet are all you need. Convinced? I love how these add not only function but style to any dining table. Plus, they'd make just about the cutest handmade gift.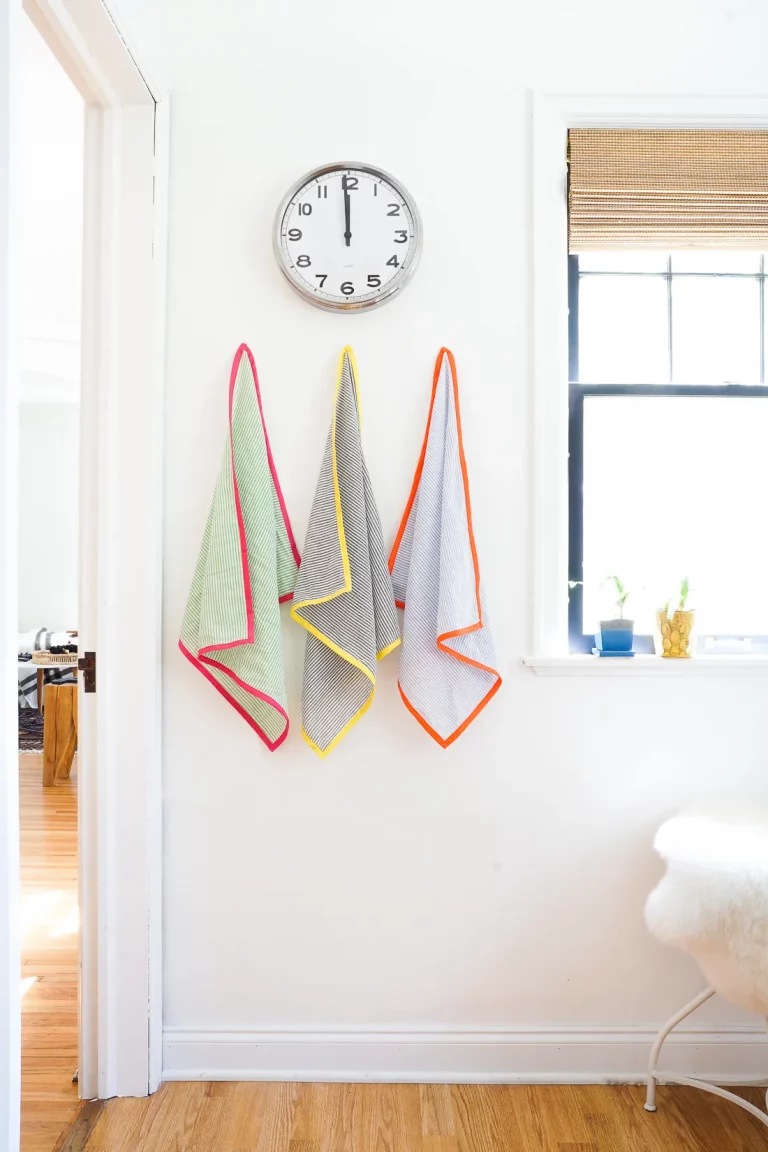 Seersucker is synonymous with endless sunny days and warm weather. To help transition your kitchen to spring, whip out a few of these three-step tea towels. I love the bright edges' pop of vibrancy. These would look so sweet draped from a hook or over your oven handle.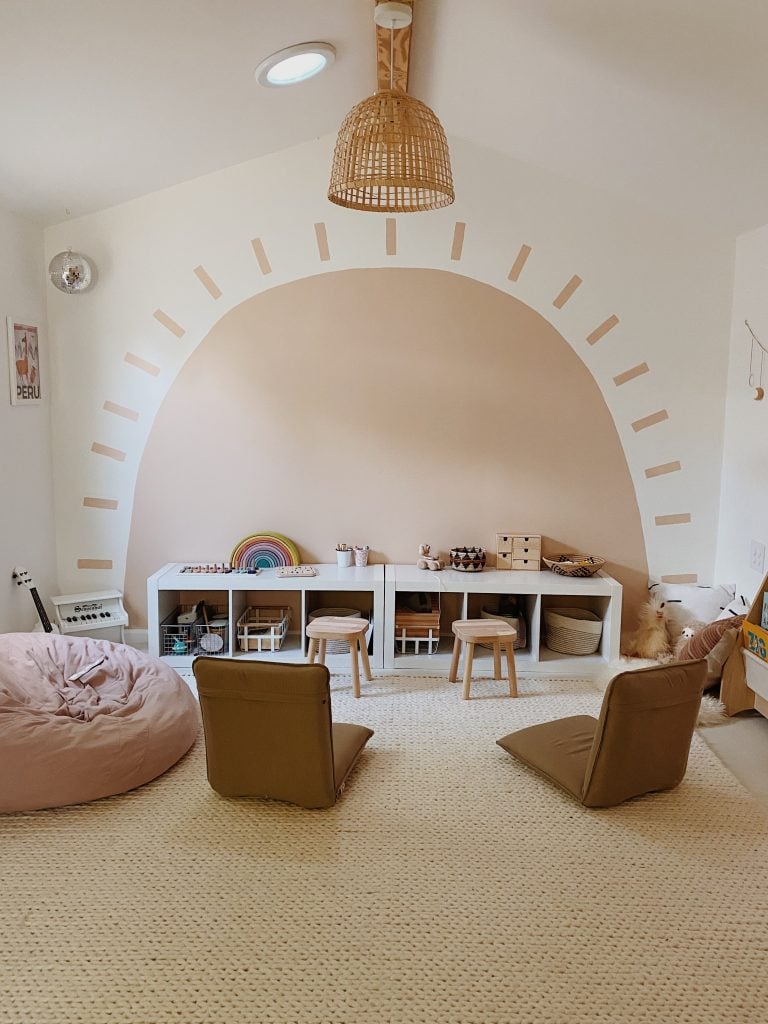 For parents and caregivers, bring a touch of whimsy to your children's playroom with this special project. If you're challenged with a blank wall that doesn't seem to fit any artwork, go for an impactful DIY that your kids will treasure for years. While painting an accent wall or mural can feel daunting, this simple design is easy to complete. One look at this design blogger's before pictures will have you ordering the paint asap.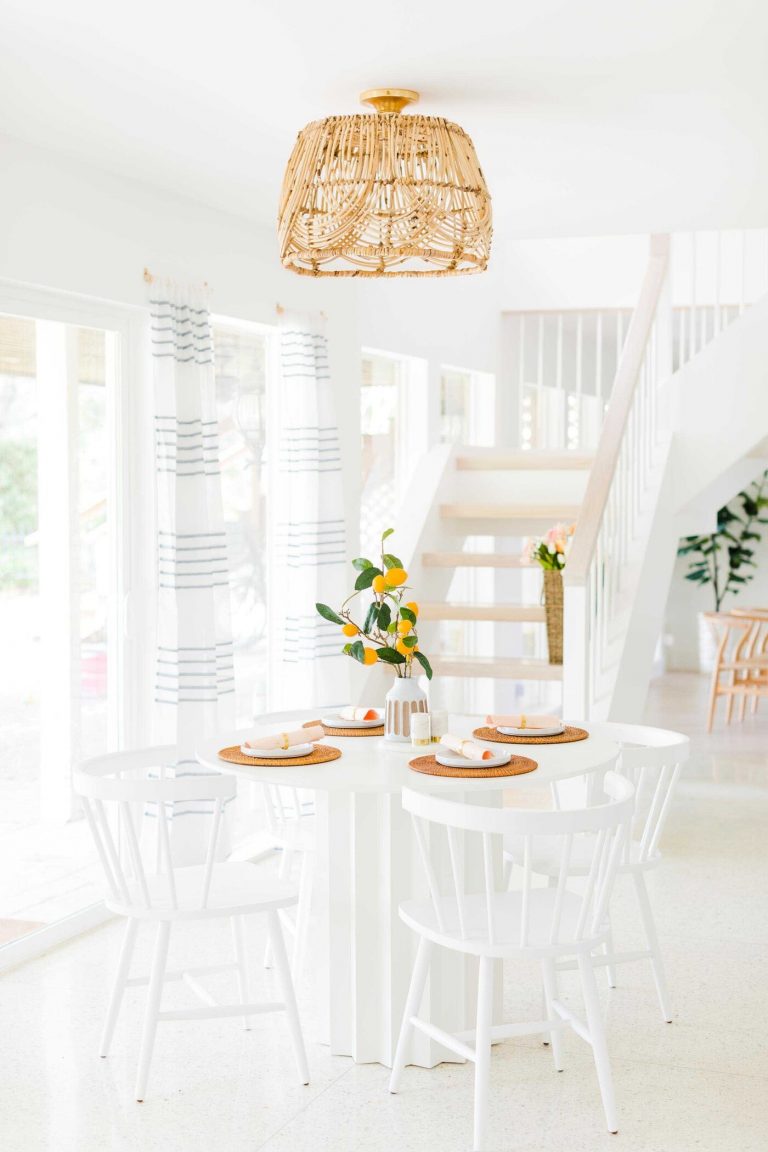 I've always loved the look of an accent pendant in a dining area. It's such a beautiful way to add instant charm and intimacy to any nook. And while pendants can often be expensive, this genius project makes the most of my tendency to hoard woven baskets. (Just me?) Three supplies—your basket of choice, a semi-flush mount light kit, and heavy-duty cutting pliers—are all you need to bring this design hack home.