Who else wants to dive right into this bowl of vegan cauliflower mac and cheese?! This recipe is so creamy, cheesy, warm, and comforting, I guarantee that once your kitchen starts filling with its aromas, you'll want to do just that. And it's made with an easy, thick and velvety vegan cauliflower cheese sauce poured over macaroni noodles. The recipe comes together in 20 minutes for a quick and easy dinner that your family will adore. It's such a simple way to sneak in some veggies too! It's all too easy to love this vegan cauliflower mac and cheese. Certainly, it makes the perfect weeknight dinner, and is loved by all eaters (vegan or not.)
Why? Simply put, cauliflower is the chameleon of the vegetable kingdom. In fact, we vegans use cauliflower a lot to make everything from crispy nachos and wings to cauliflower pizza, and creamy sauces like this cauliflower mac and cheese.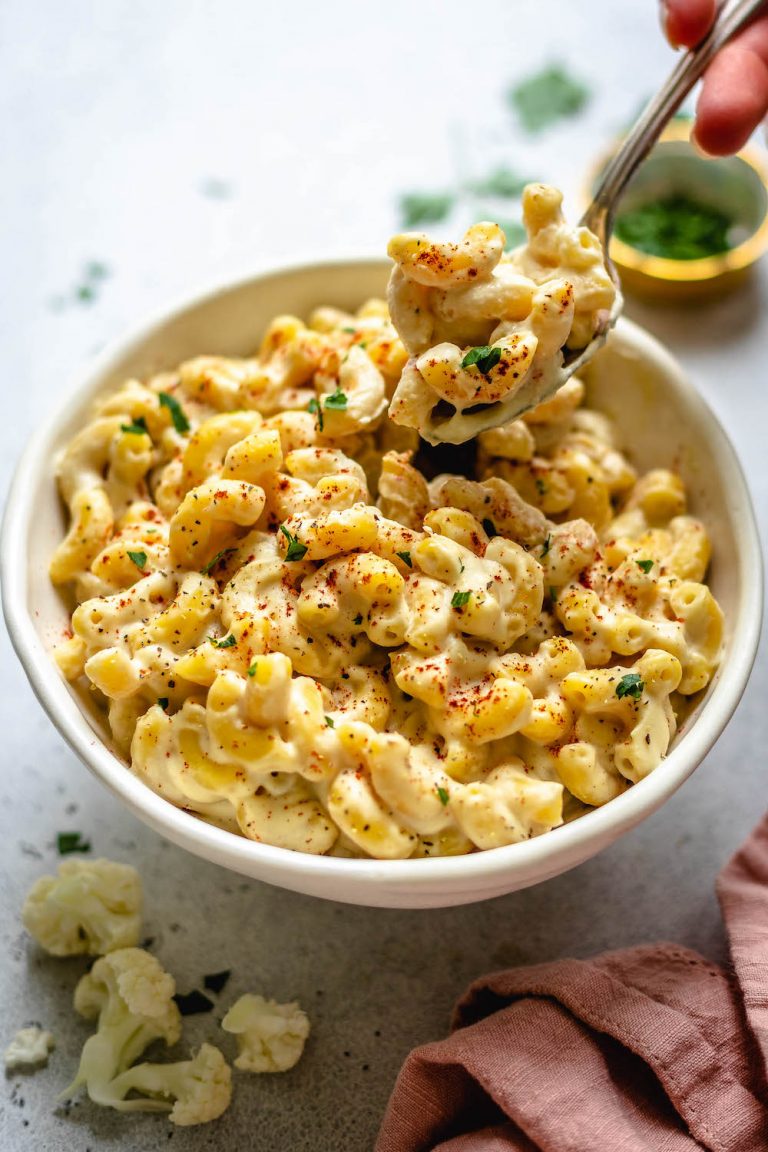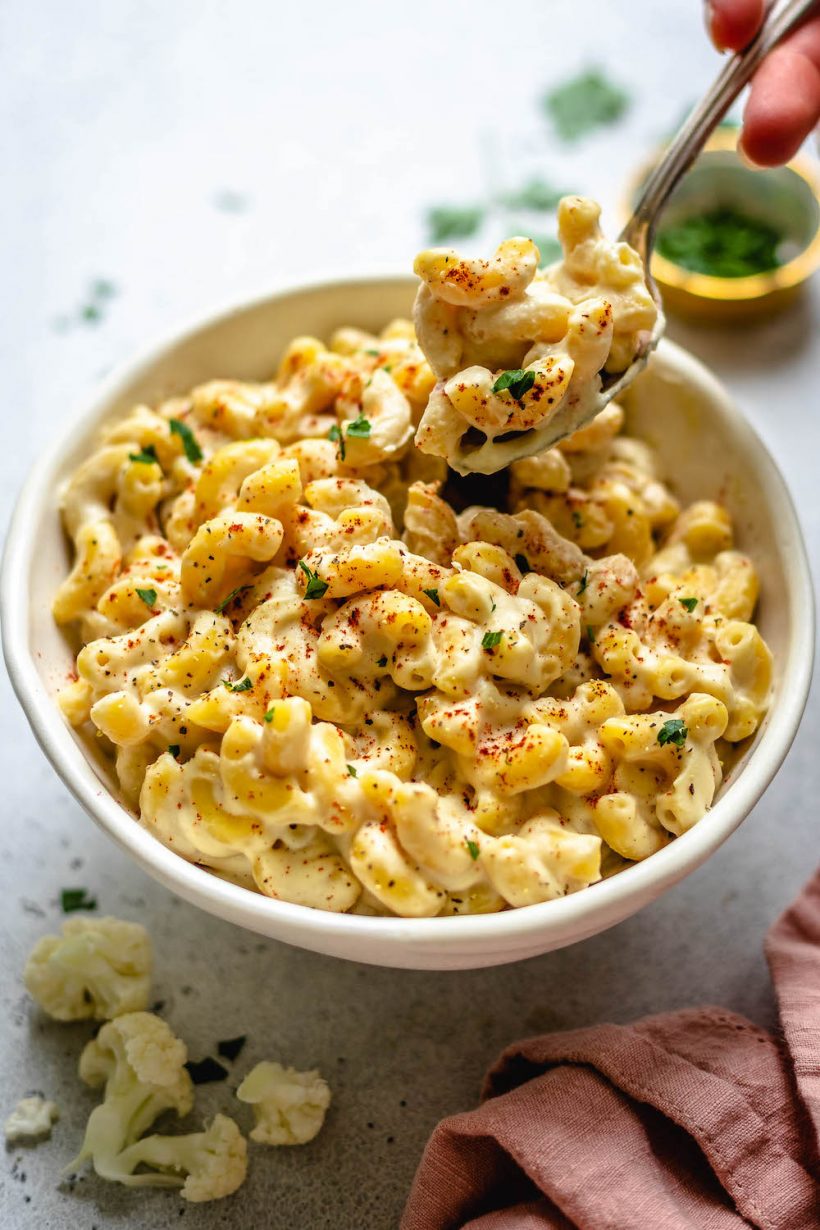 So, let me tell you exactly how to make this vegan cauliflower mac and cheese so that you can enjoy it pronto! It's very easy which is why I love it for a mid-week dish. It also reheats really nicely for next-day leftovers. The recipe requires minimal ingredients and it comes together in 20 minutes.
To make, we will start by simmering the ingredients (minus the macaroni) in a saucepan until the cauliflower is very soft, about 15 minutes. Then transfer to a mixer and blend until smooth. Add the smooth sauce back to the saucepan.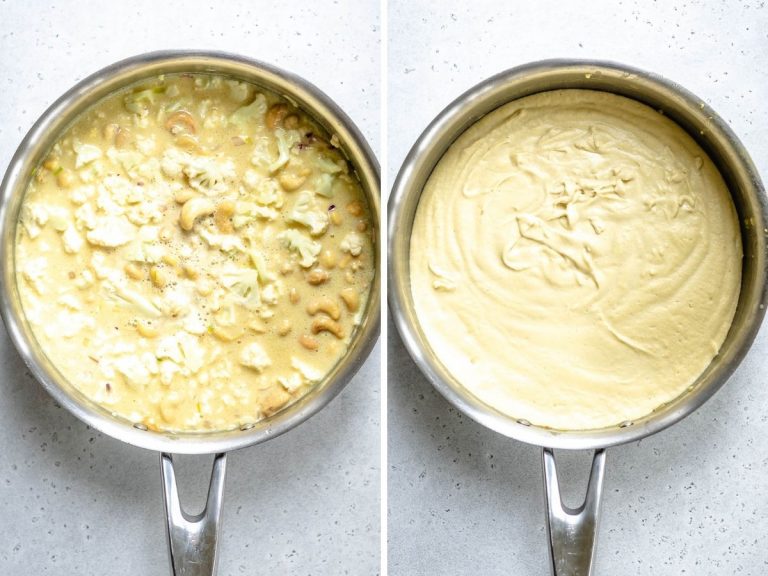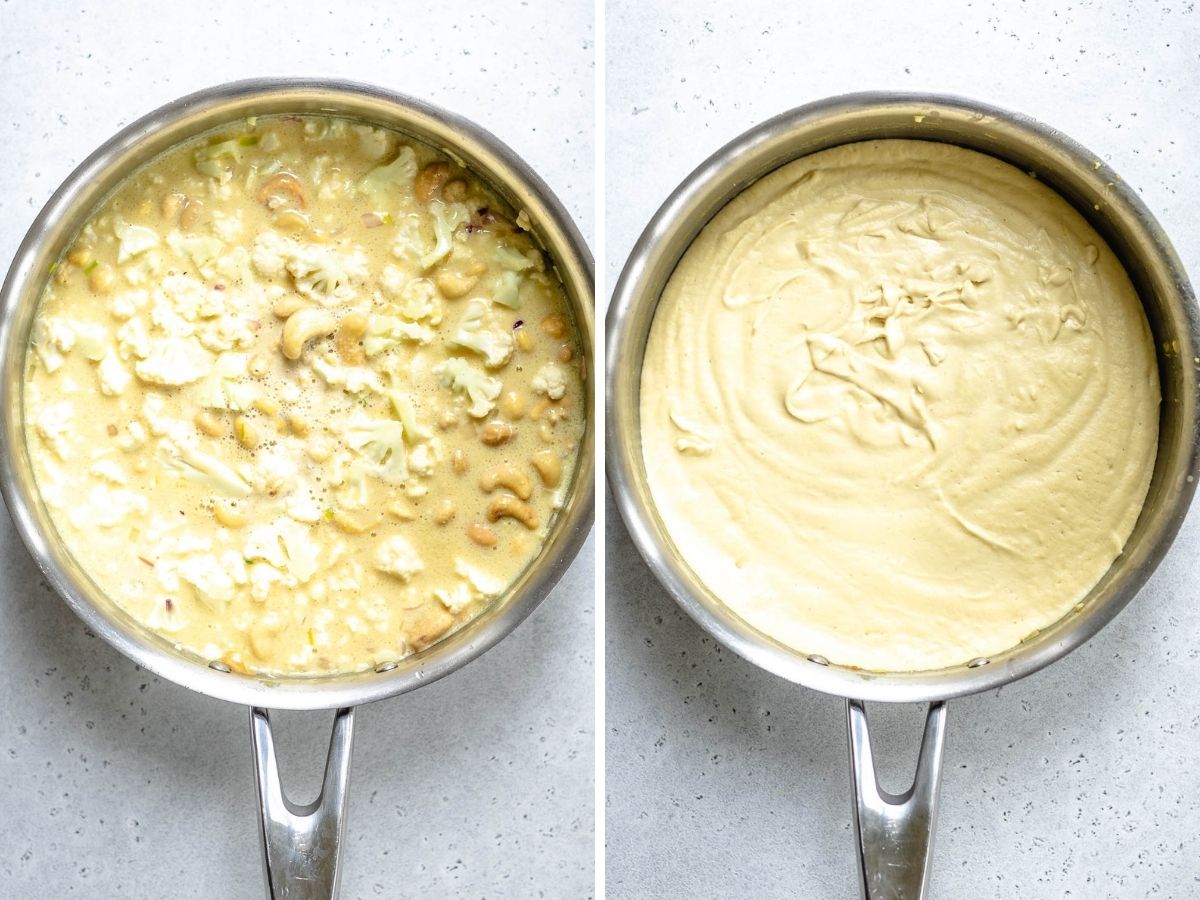 Meanwhile, boil the macaroni noodles in a separate pot until al-dente. Then, scoop the noodles into the saucepan and mix everything together.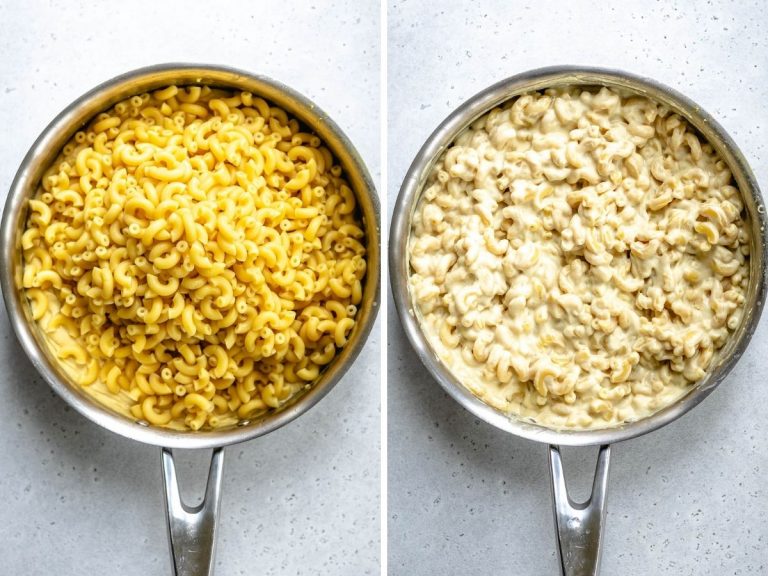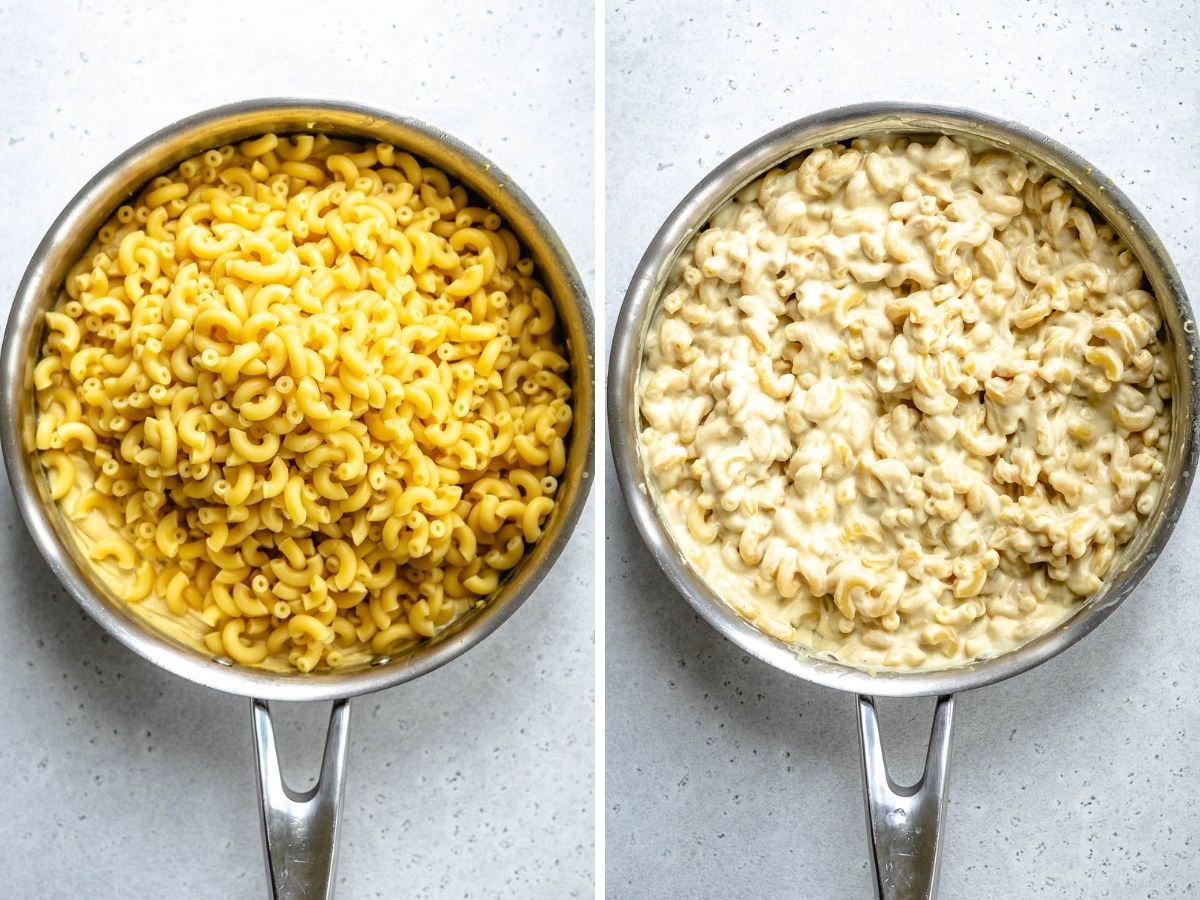 And voila! You've got yourself a quick and easy, cheesy and creamy pasta dish. (I told you it was easy). Keep reading for the recipe.
INGREDIENTS 
2 cups cauliflower florets
2 tbsp coconut oil
1 shallot finely chopped
2 cloves garlic finely chopped
1 1/2 cup unsweetened almond milk
1/4 cup nutritional yeast
1 tbsp dijon mustard
1 tbsp white miso
1 tsp fine sea salt
pinch turmeric (optional for colour)
1 cup cashews
pinch pepper for sprinkling
pinch paprika for sprinkling (optional)
1 lb macaroni noodles
INSTRUCTIONS
Chop the cauliflower florets into small pieces and set aside. Bring a large pot of water to a boil (for the macaroni noodles).
Melt the coconut oil in a large deep skillet on medium heat. Add the chopped shallot and garlic and cook to soften, 5 mins. Pour in the almond milk, nutritional yeast, dijon mustard, miso, sea salt and turmeric. Bring to a simmer on medium-high heat and whisk to combine.
Add the chopped cauliflower florets and cashews into the skillet and simmer, with the lid on, until the cauliflower is very soft, 15 minutes. Transfer to a high speed blender and blend until smooth. Then pour the cheese sauce back into the skillet.
Meanwhile, cook the pasta noodles until al-dente, about 7 mins. Scoop the cooked noodles into the skillet with the sauce and mix everything to combine. Serve in bowls and sprinkle with pepper and paprika.