What type of New Year's Eve persona are you? Some of us are the partygoers, intent on making the most of the final few hours of the year. Others, like myself, look forward to curling up in my coziest pajamas with a friend, good book, cuddly pet—or preferably, all three!—for company. There are others still who find themselves somewhere in between, either booking a table for two at a favorite restaurant or hosting a small group of friends at home. Whichever describes your NYE plans best, there's a common ground we can all agree on. While indulging is par for the course when it comes to celebrating the year to come, I doubt any of us want to wake up to either a sugar or alcohol-induced headache. To help us fend off bad 2023 vibes, I rounded up my favorite healthy New Year's Eve recipes. 
Remember: restriction is not the goal. My hope is to help you fill your plate with all the delicious and nutritious foods that'll let you celebrate the holiday in whatever way you please while waking up ready to get after your resolutions. I found everything from mocktails to satisfying mains to small bites bursting with flavor. Get ready for gluten-free goodness, vegan deliciousness, and veggie-packed apps. 
Featured image by Michelle Nash.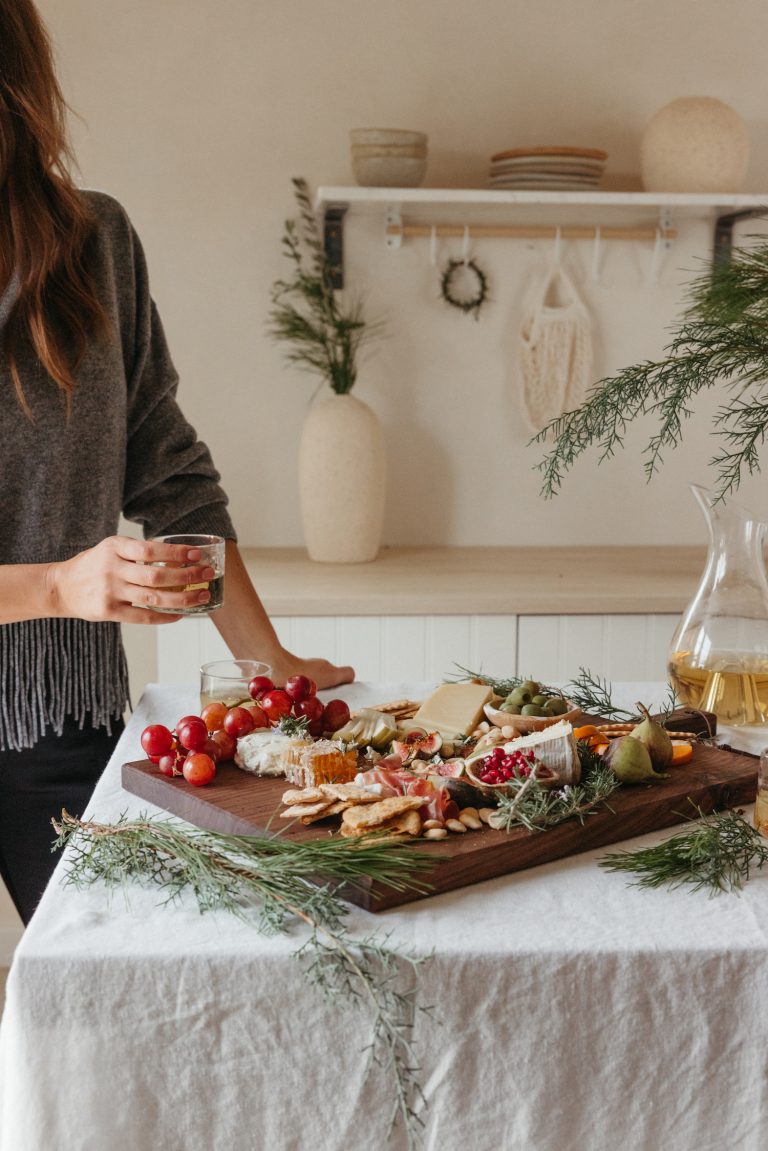 Healthy New Year's Eve Recipes
Something I love about setting the intention to incorporate healthier foods into my diet is the creativity it inspires. When you're focusing on bringing color and feel-good ingredients to every meal, the foods you create and consume are inevitably more satisfying. You might be surprised to discover how much closer and more connected you are to what you eat. And honestly, that feeling alone is far more gratifying than stressing about calorie counts.
So with abundance on our minds and excitement to try all the healthy food and flavor combos, let's dive in. Get ready to wrap up 2022 on a high note and ring in the new year to come.
Healthy Mocktails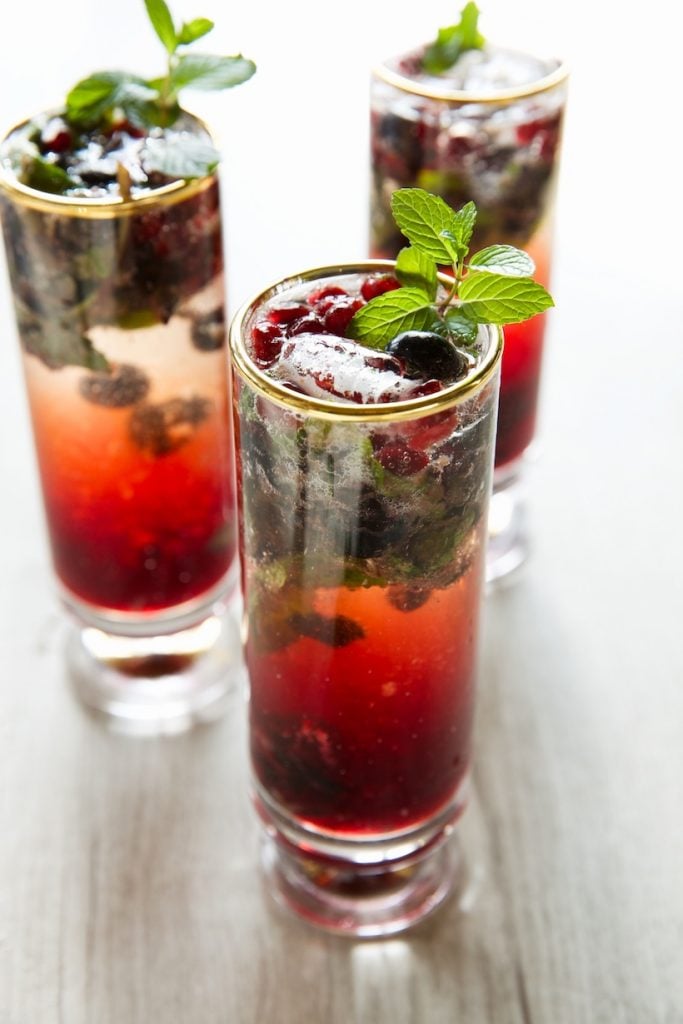 Why We Love It: Pomegranates are the ever-elusive ingredient that I'm desperate to make the most of when they're in season. Muddling the pomegranate arils with blueberry and mint balances the sweet and tart flavors beautifully. Trust me when I say this will be the best take on a non-boozy mojito you've ever had.
Hero Ingredient: I love the cool and sweet flavor that mint can bring to just about anything.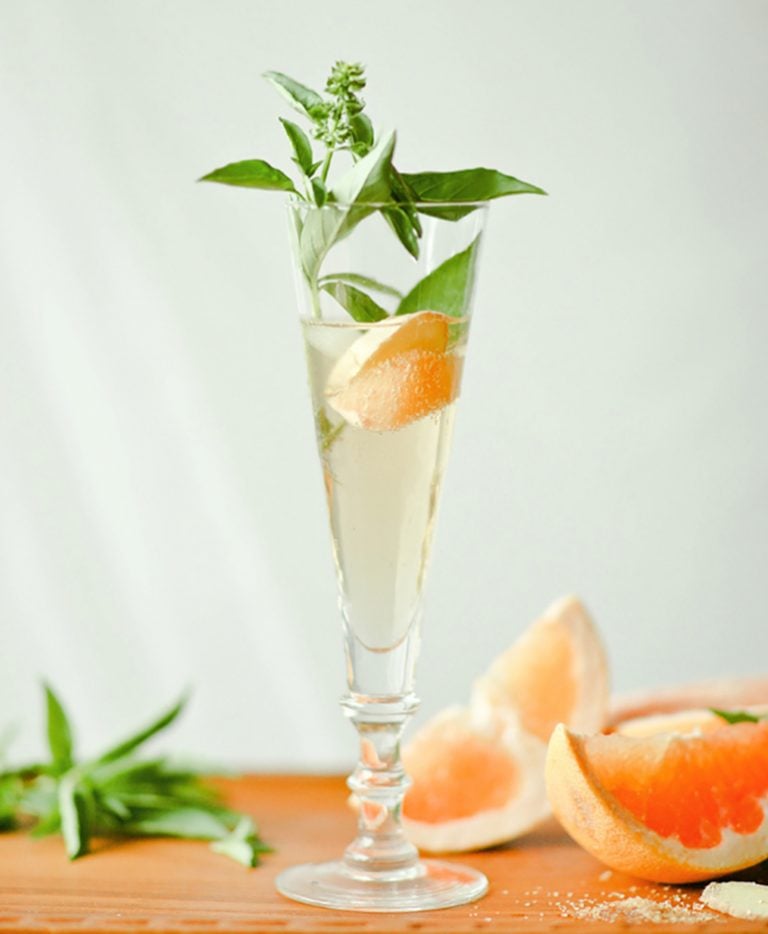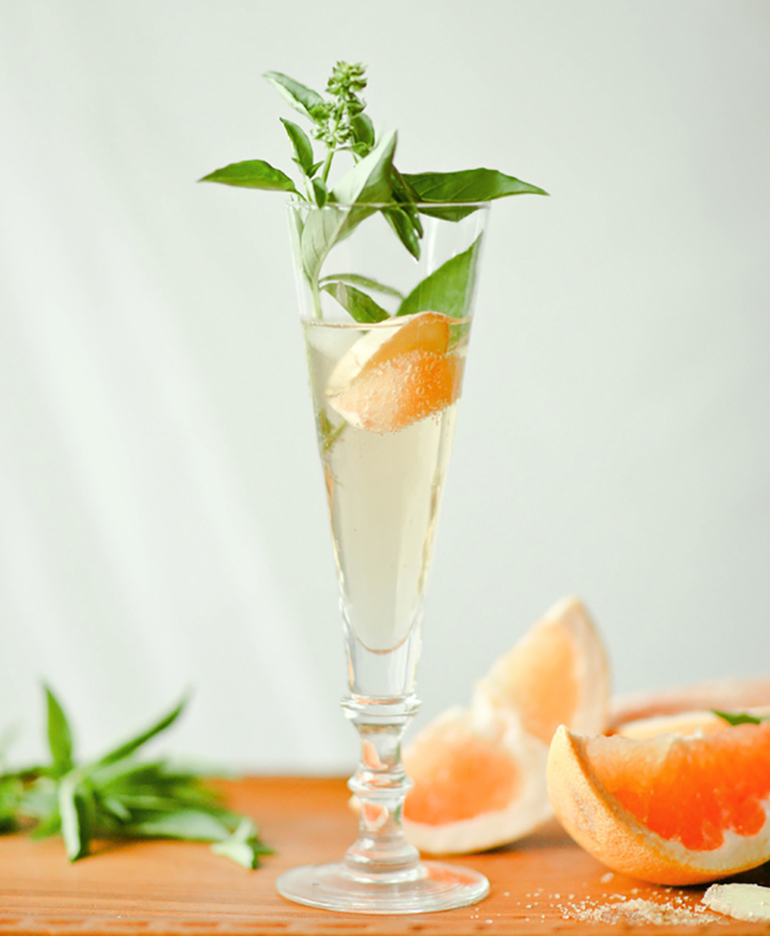 Why We Love It: It goes without saying that New Year's Eve celebrations have a reputation for being heavy on the booze—but that doesn't mean your evening has to be. Lighten things up with an alcohol-free sipper that's all about flavor. The basil simple syrup plays beautifully with grapefruit and ginger. It's refreshing and hydrating, and you can sip on it knowing you won't wake up with a hangover in the morning.
Hero Ingredient: When winter hits, I want all of my beverages to involve some element of citrus. The grapefruit juice adds a little acidity and bitterness to give your glass a little bite.
Healthy Snacks and Appetizers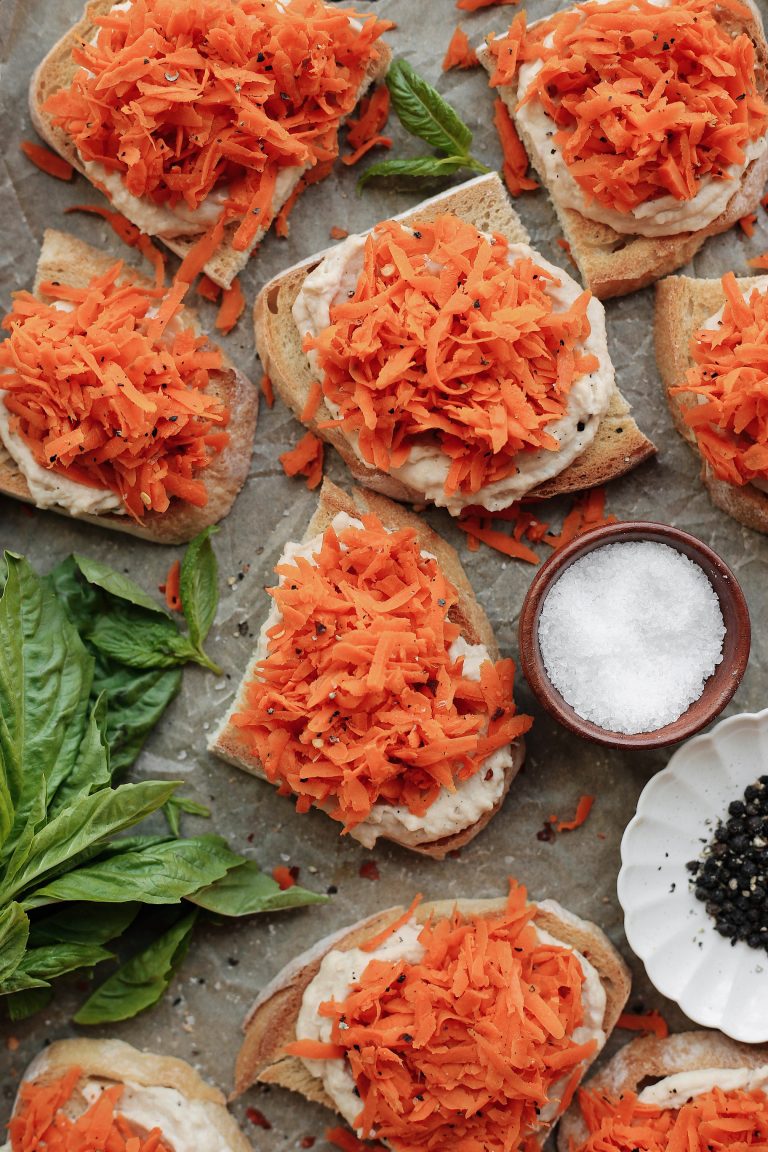 Why We Love It: One peek at these toasts' bright pop-of-orange topping and I immediately think healthy. Thankfully, after just one bite, you'll realize that the flavor follows suit. Crunchy, toasted sourdough serves as the base with a thick smear of creamy hummus and sweet and spicy carrots to finish things off. Proof that virtuous eating doesn't ever have to be boring.
Hero Ingredient: This snack will transform all your previous opinions about carrots. Lacking flavor? Never.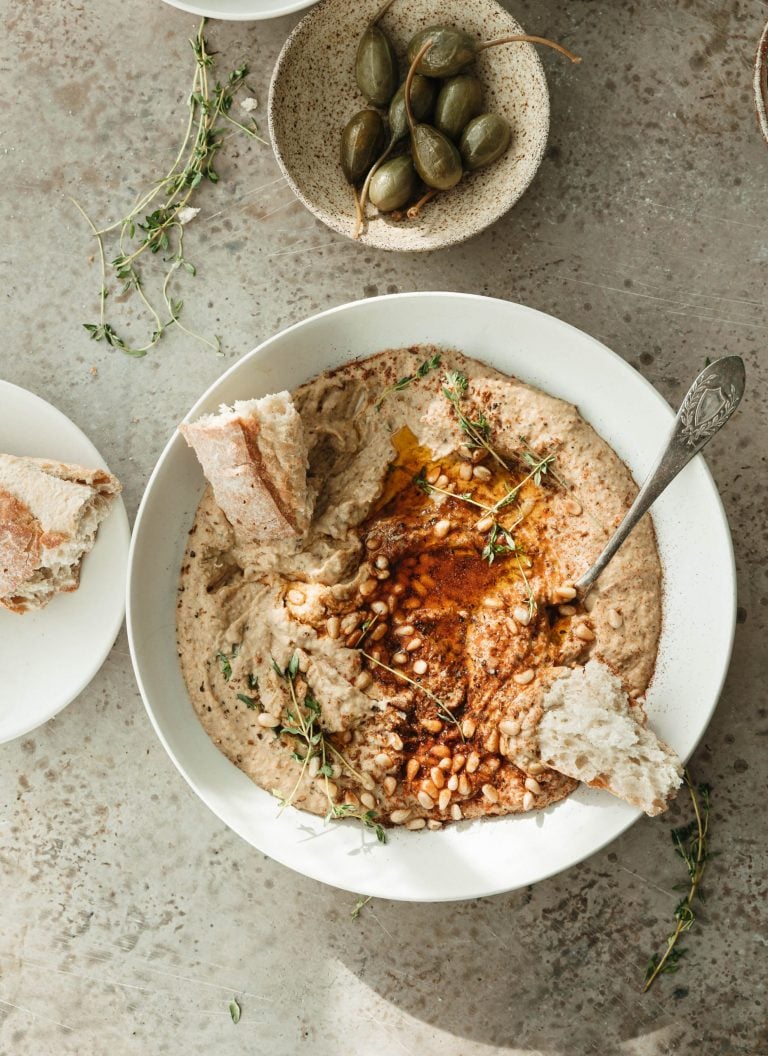 Why We Love It: Baba ganoush, but with the volume turned up (and that's saying something). If you think eggplant-based dips are for warm-weather gatherings only, think again. Once your eggplant has been roasted, all that's left to do is mix its creamy goodness with the ultimate blend of spices and flavorings (think: smoked paprika, thyme, garlic, tahini, and cumin). I'll confirm: the resulting flavor is over the top.
Hero Ingredient: Choose from any of the spices I listed above. They all bring so much depth and dimension to this dip, it's hard to name the best.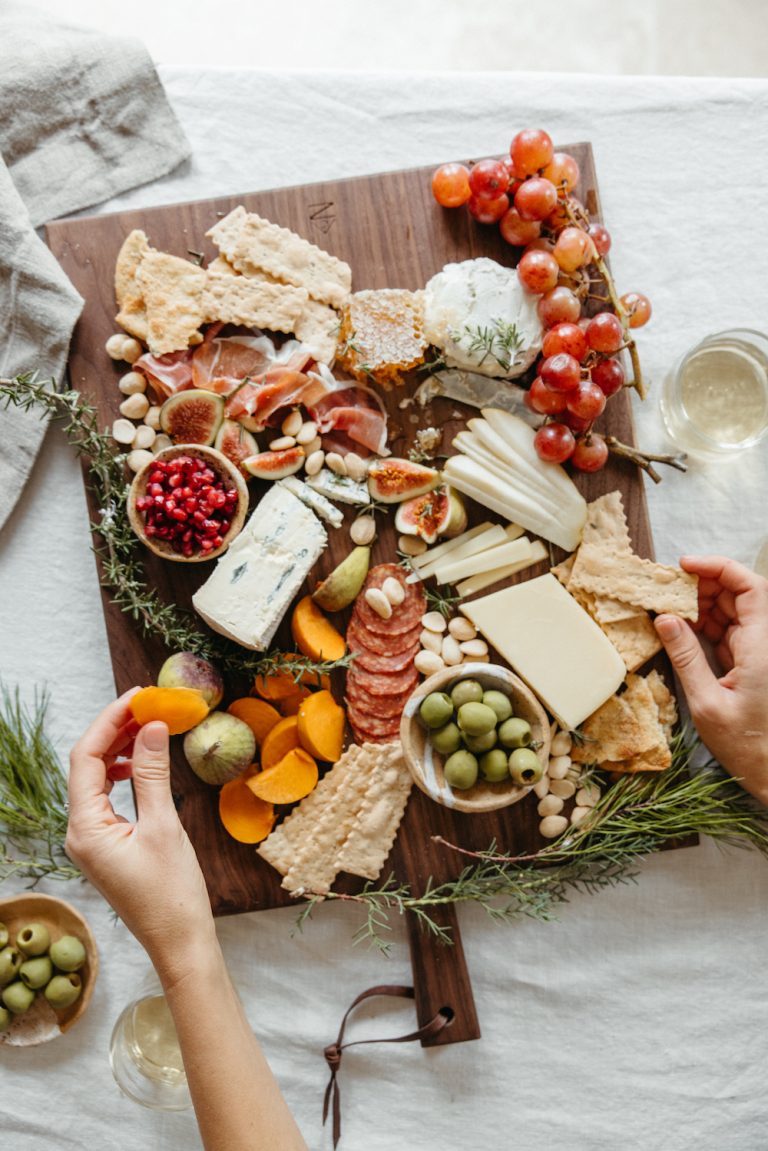 Why We Love It: I know what you're thinking—charcuterie… healthy? Here's the beautiful thing about constructing and snacking on a charcuterie board: the components are totally up to you. Olives and nuts deliver a healthy dose of fats while fresh and dried fruits (grapes, figs, and pomegranate arils) lend a little antioxidant love to the mix. From there, sprinkle in some cheese and dried meats and top your crackers as you please. The tasty, colorful combos are limited only by your imagination.
Hero Ingredient: Again, there are no hard-and-fast rules about what your charcuterie board should and shouldn't include. But if I had to pick just one standout snack, it'd be Marcona almonds. Even the Barefoot Contessa agrees.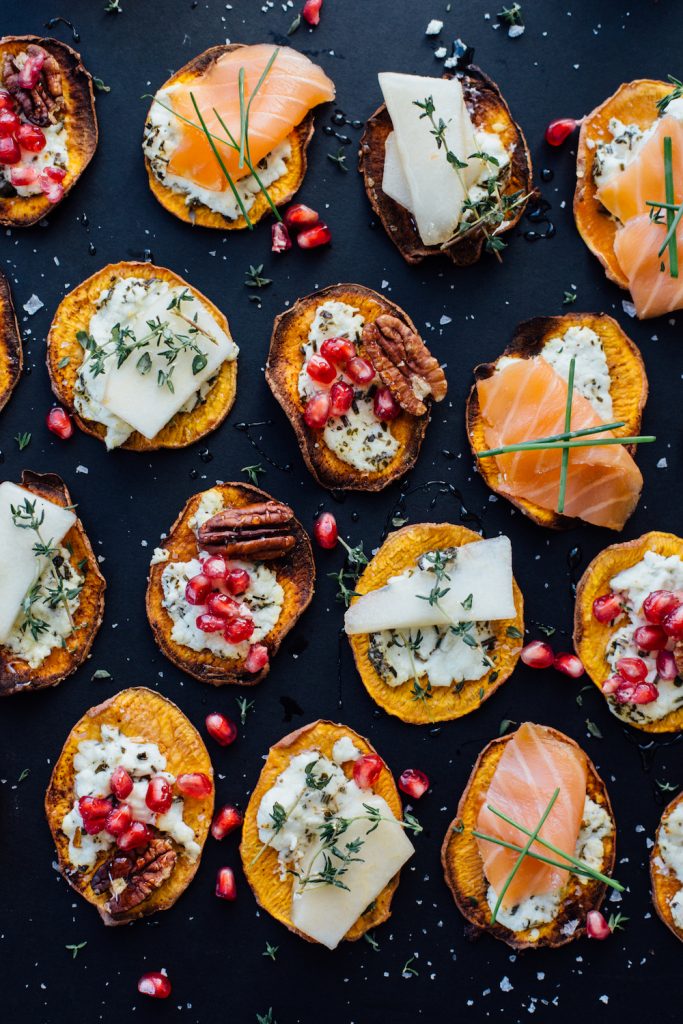 Why We Love It: Because I can eat sweet potatoes for just about every single meal, I'm always looking for new ways to snack on my favorite starchy root vegetable. Well, leave it up to Camille to invent this low-carb take on everyone's go-to party appetizer. Thinly-sliced sweet potato rounds create crispy little toasts that are perfect for any topping combo you can dream up.
Hero Ingredient: It has to be the sweet potatoes. Trust Camille when she says you won't be missing the bread.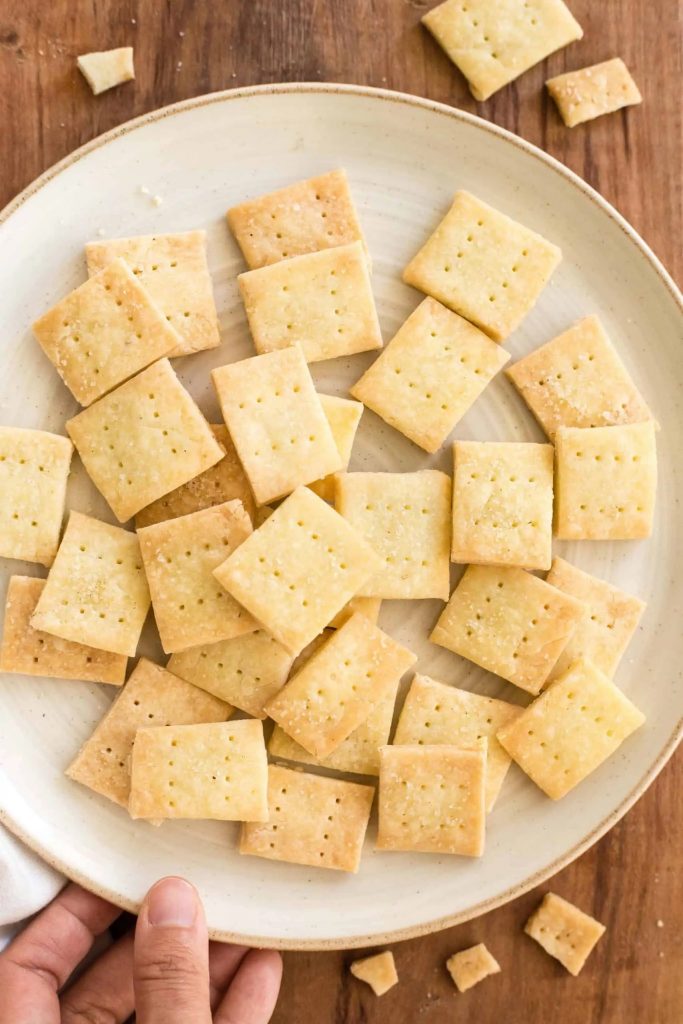 Why We Love It: Sure, it's just about the easiest thing in the world to buy any old box of crackers and fan them out on your NYE cheese board. But if you're up for putting in the most minimal amount of effort, you have to make these wonderfully crispy, you-won't-believe-they're-gluten-free crackers. Four ingredients. 30 minutes. I'm not lying—make these, stat.
Hero Ingredient: While you're welcome to use any salt you have on hand in this recipe, opting for herb-flavored salt supplies these crispy, crunchy crackers with amazing flavor. 
Healthy Sides and Main Dishes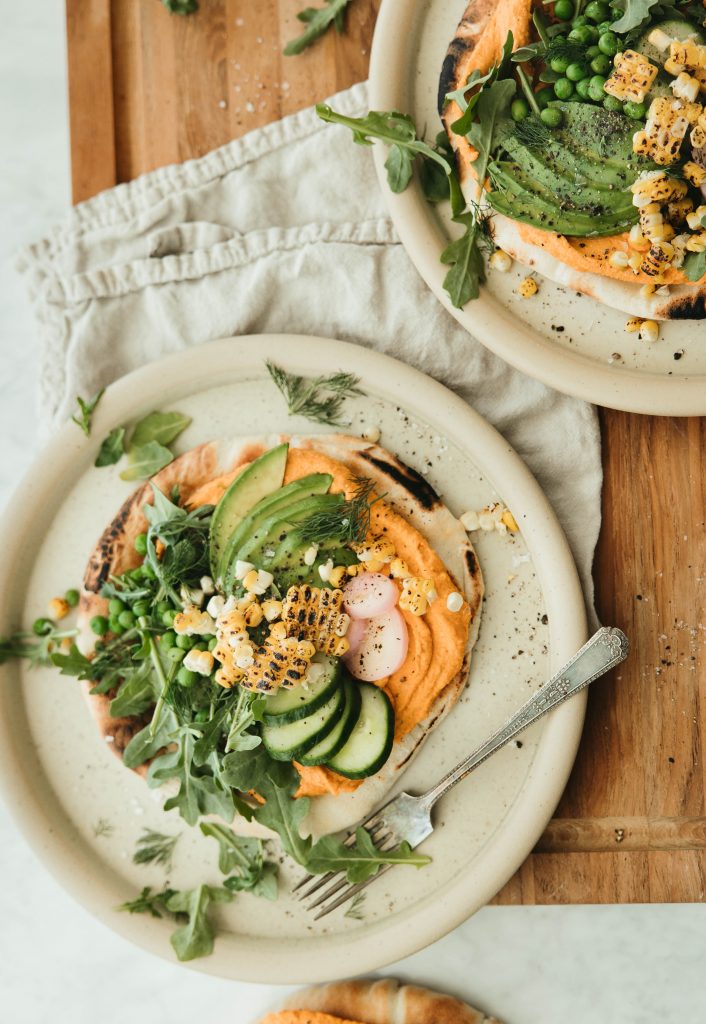 Why We Love It: It's basically a rule: When hummus is on the table, the party has started. But if you're looking for a main dish that'll take everyone's favorite party snack to the next level, this flatbread is your answer. Toasty, charred pita meets creamy and sweet hummus and gets topped with fresh and flavorful veggies. The celebrations really can't begin until you serve this.
Hero Ingredient: Give it up for the two teaspoons of paprika that weave in a little smoky heat for a hummus that's truly addictive.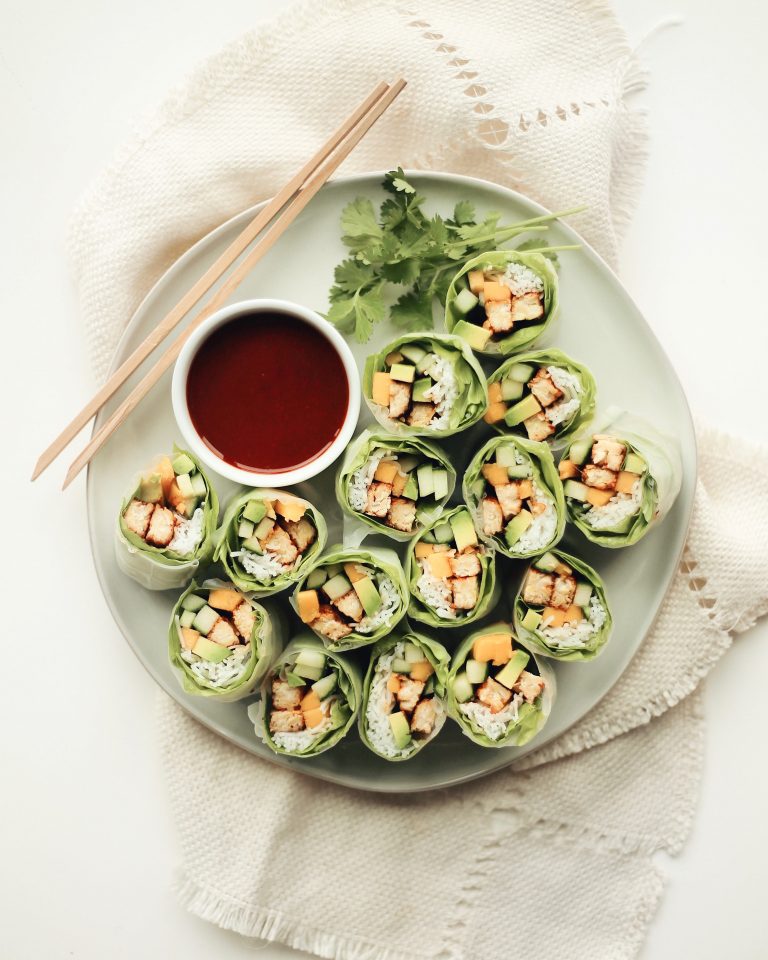 Why We Love It: There's something about these spring rolls that feels perfect for New Year's Eve. Perhaps it's because I've always associated finger food with the holiday or the fact that the presentation is a surefire stunner. Regardless, these plant-based, protein-packed rolls will satisfy every appetite and pair perfectly with a glass of bubbly.
Hero Ingredient: The sauce is a stunner, and I have to give the award to sriracha for boosting its flavor with a pungent, garlicky heat.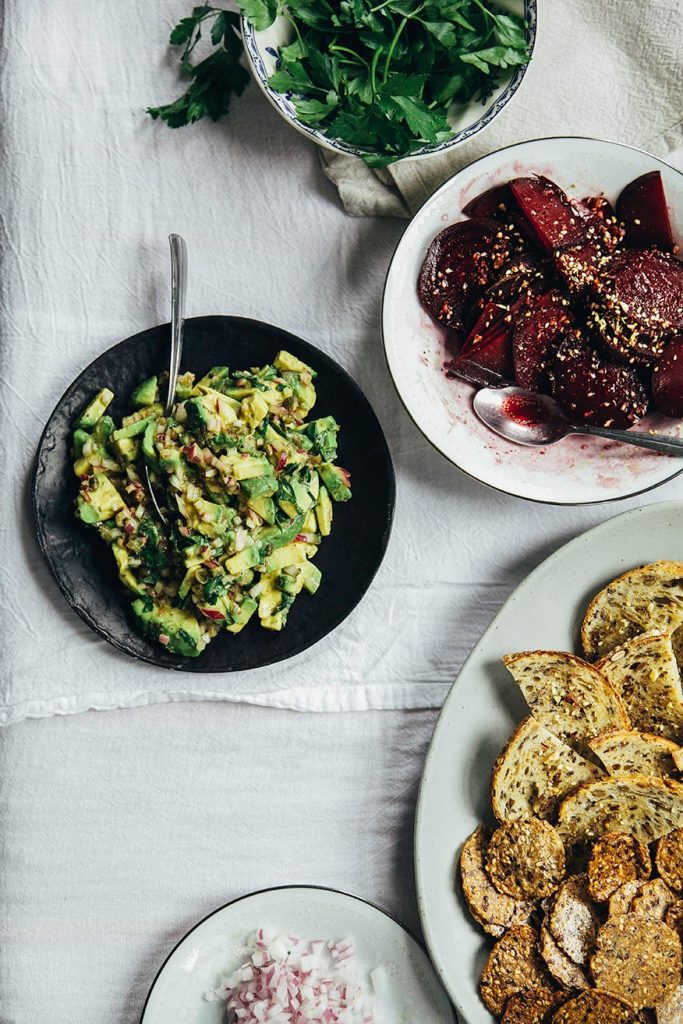 Why We Love It: When I'm traveling alone or treating myself to a solo dinner out, without fail, I always order myself steak tartare. Nothing feels more elegant than its luxe appeal. Of course, it's not something I can or would eat every evening. So when I'm craving a little decadence and know it's been more than a minute since I've eaten something green, this avocado tartare delivers. The avocado's creamy richness gets punched up with the capers, dijon, and red onion, creating a dish that's indulgent without feeling heavy. 
Hero Ingredient: The tiniest splash of tamari gives your tartare all the saltiness it needs.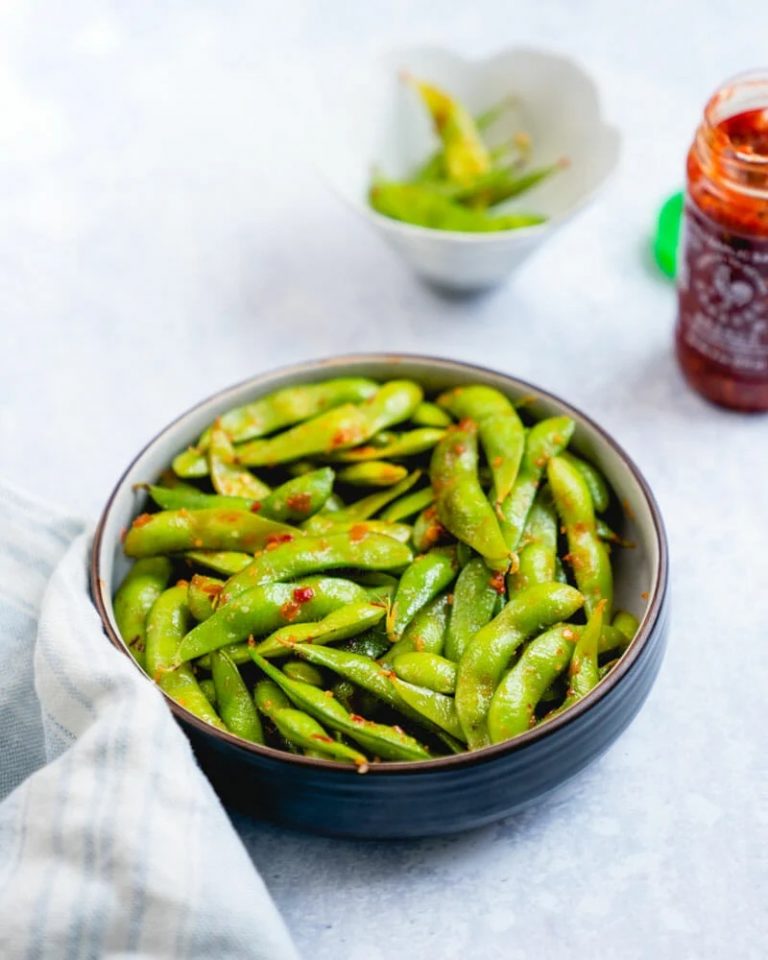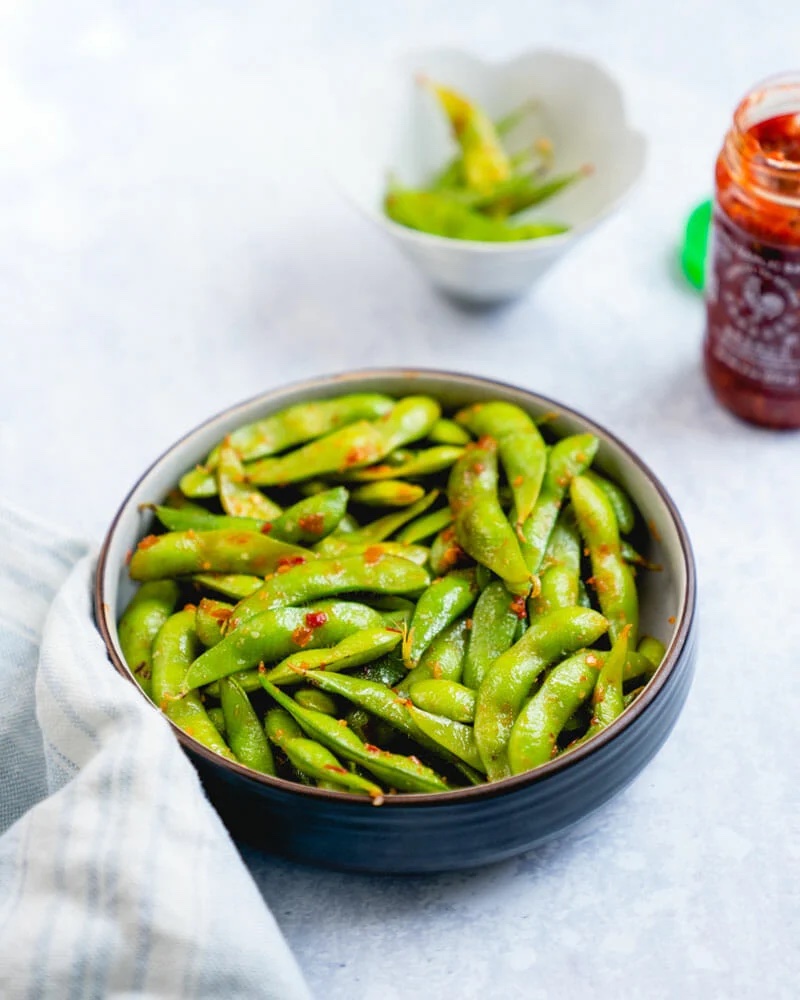 Why We Love It: Edamame has been a longtime favorite in my family. Growing up, my sisters and I loved popping the soybeans straight from the pod into our mouths. (Looking back, it was a pretty savvy way for my parents to work veggies into our regular rotation.) Because edamame is so easy to eat a million of before you realize you've made it to the bottom of your bowl, I love that this spicy take helps me slow down and mindfully enjoy every little bean. This recipe also requires only five ingredients. Easy apps for the win.
Hero Ingredient: Garlic chili sauce is a condiment popular in many Asian cuisines. While it's similar to sriracha, it's a bit more bright and spicy. Here, it gives your edamame just the right amount of heat without being overwhelming.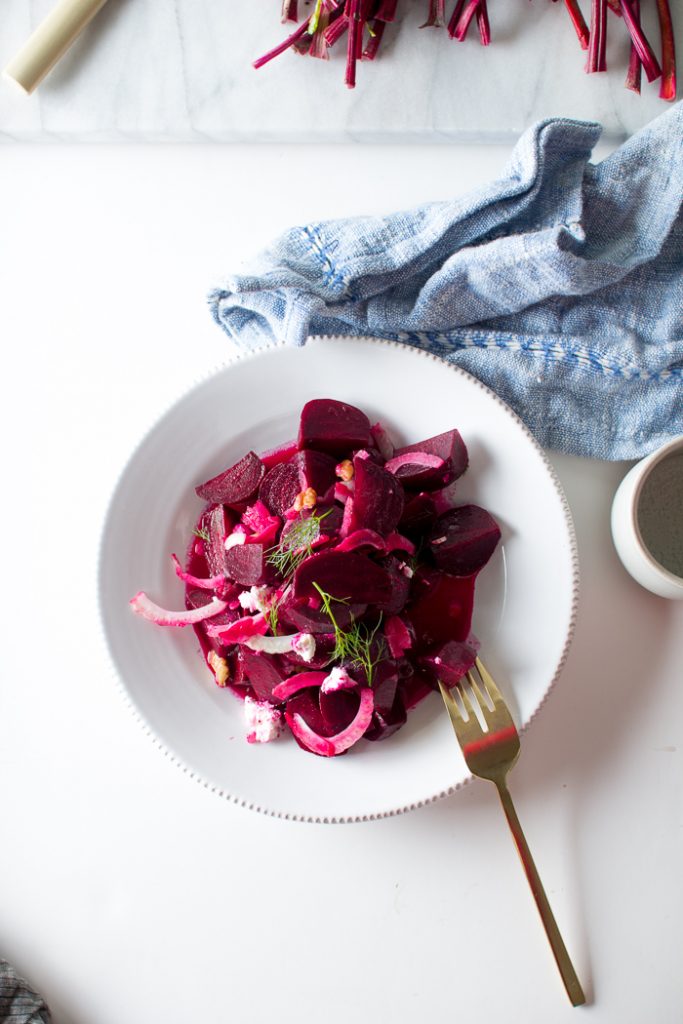 Why We Love It: Beets are one of my favorite foods during the winter season. While they're not for everyone, I find them to be sweet and earthy. I love that this recipe plays up their flavor with cloves, cinnamon, and a little punch from the red wine vinegar. If you're looking for a side to serve at your NYE dinner, make it this.
Hero Ingredient: The fennel's anise flavor cuts the sweeter beets for a winning flavor combination.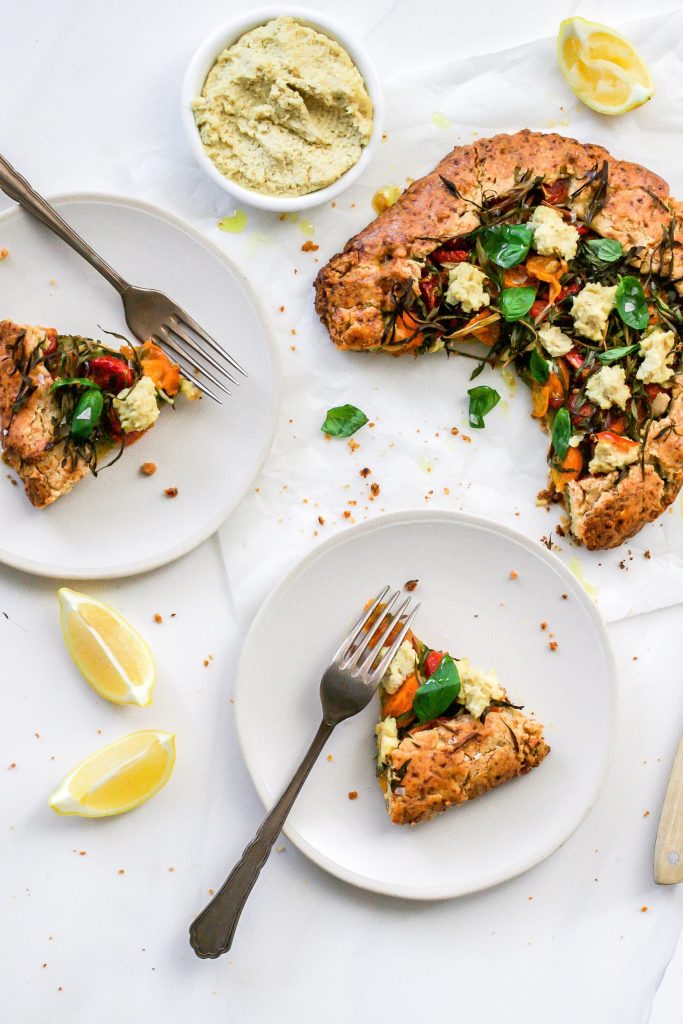 Why We Love It: If your New Year's Eve gathering is more of a sit-down celebration than a finger food fête, this galette is the main to make. Galettes are always my go-to when I'm wanting to impress without worrying whether or not my dish will actually turn out. Intentionally rustic, galettes are inherently and beautifully imperfect. It's a close cousin of pizza and one that feels special enough to welcome the new year with.
Hero Ingredient: The vegan, nut-based ricotta gets its distinctly cheesy flavor from everyone's favorite plant-based source of protein, nutritional yeast.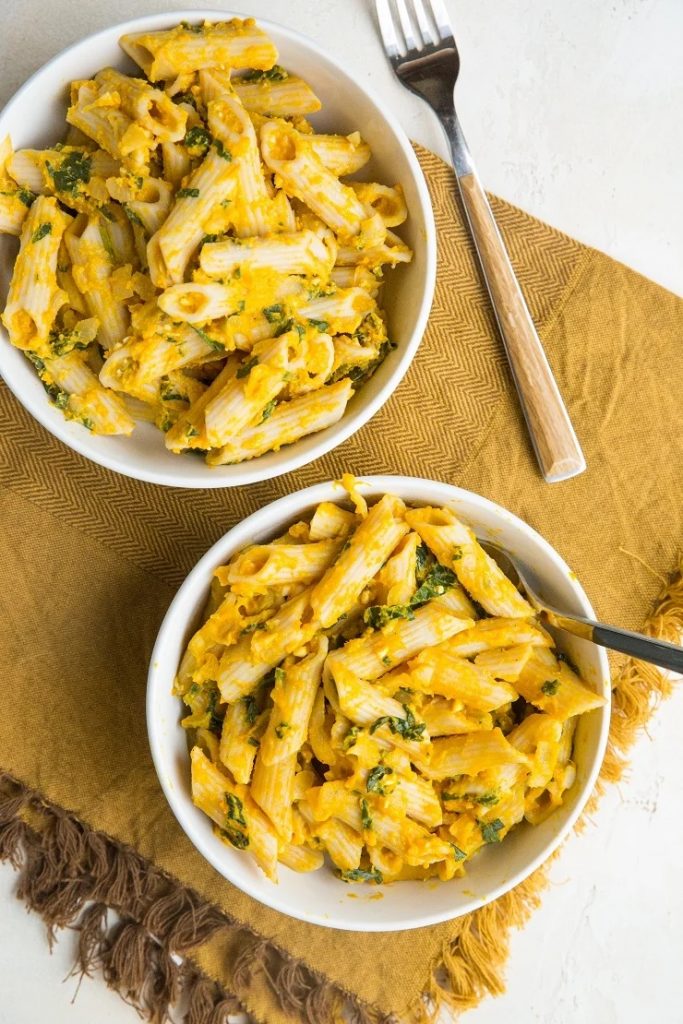 Why We Love It: While it might not seem special enough to bring to your New Year's Eve gathering, this isn't just any old pasta. This dish is creamy, comforting, and cheesy, but more than that, it's full of nuanced flavor thanks to the caramelized onions and garlic. You heard it here first—pumpkin's not just for pie, folks.
Hero Ingredient: Speaking of pumpkin. The pumpkin purée makes this the ultimate sweet and savory pasta.
Healthy Desserts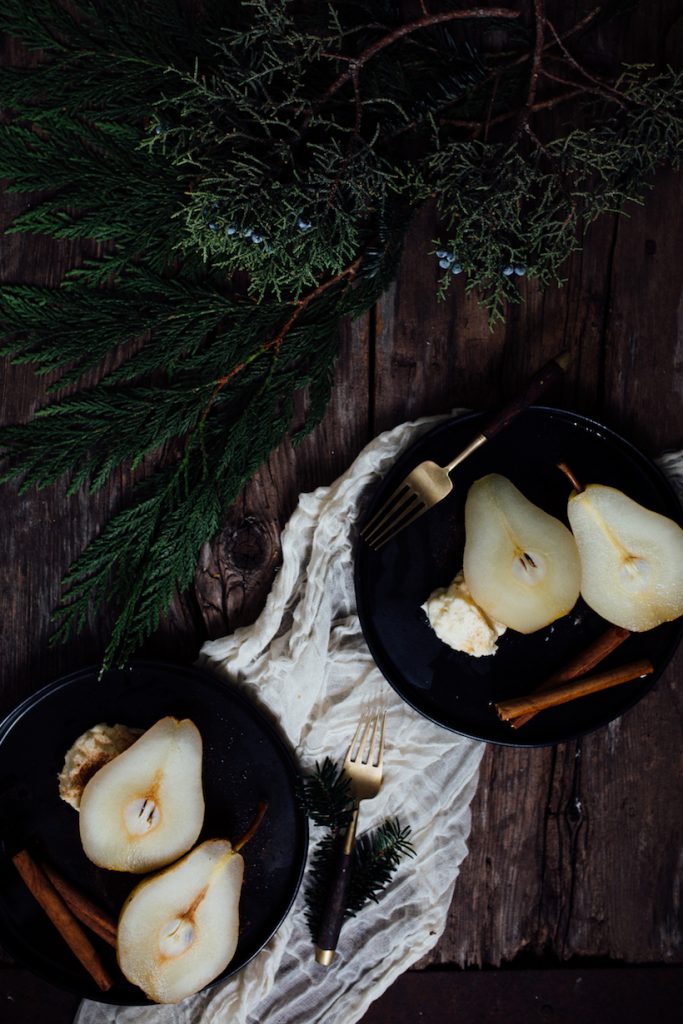 Chai Spiced Poached Pears With Mascarpone
Why We Love It: I was at a dinner party the other night where someone served spicy and sweet poached pears. While the presentation was humble, the flavor and all-around impact were beyond words. A total of seven ingredients (one being water) makes this just about the simplest after-dinner sweet. And because when you're working with something as wonderfully delicious as pears, there's not much that can be improved upon.
Hero Ingredient: Except… mascarpone makes everything better.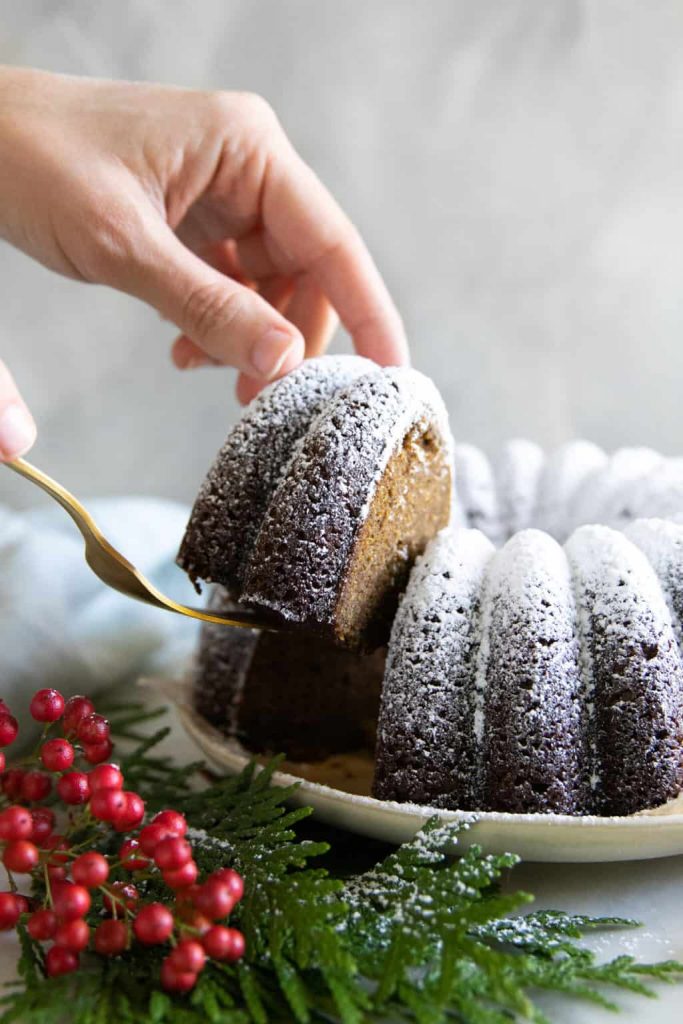 Why We Love It: Think you can't enjoy gingerbread past December 25th? Think again, my friends. While the blend of nutmeg, cinnamon, ginger, and cloves gives off cozy Christmas vibes, you have my permission to bake this cake all winter long. It's spicy, soft, fluffy, and of course moist (as all the best cakes are). Plus, it's totally dairy-free, so there's nothing stopping you from having another slice.
Hero Ingredient: It's not gingerbread without a little molasses. It's warm, sweet, and even a little bit smoky. You might even get away with doubling up on this cake for breakfast the next morning.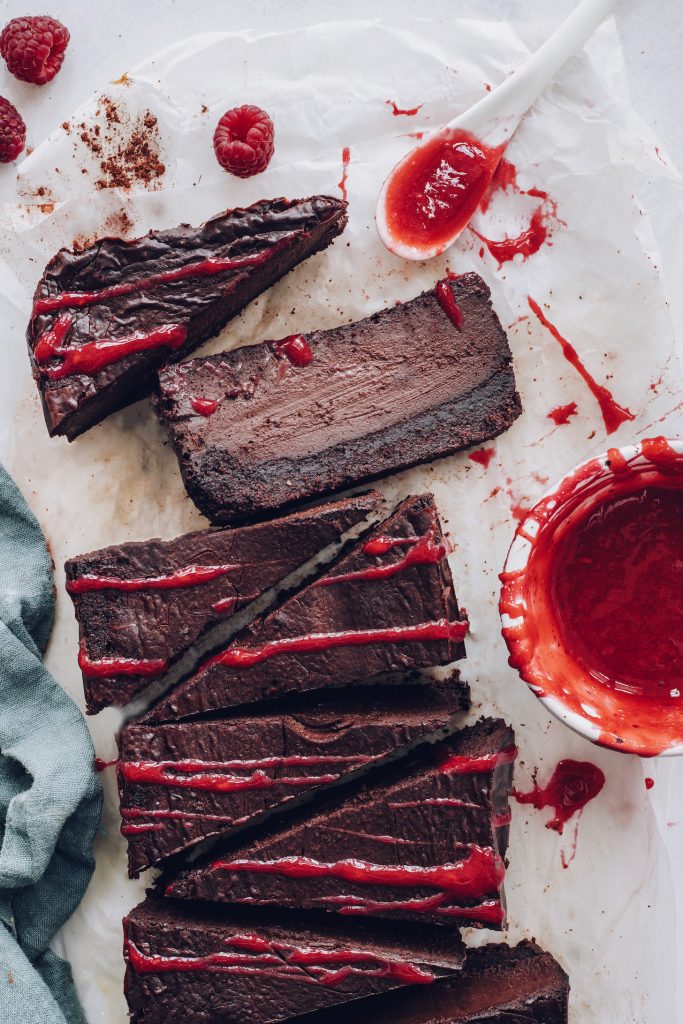 Why We Love It: When it comes to healthy New Year's Eve recipes, this dessert takes the literal cake. While the name alone usually calls to mind the towering wedges served up at The Cheesecake Factory, this recipe couldn't be farther from that. The cheesecake-like chocolate filling is made by blending up raw cashews and coconut cream. It's a vegan twist that's nonetheless chocolatey, decadent, and a total dream.
Hero Ingredient: While the recipe calls the raspberry sauce optional, New Year's Eve only comes around once a year. It's time to pull out all the stops—this sauce included.
This post was originally published on December 29, 2021, and has since been updated.